Three days after repeating as Central Coast Section champions, the Christopher High girls soccer team delivered an encore performance on Tuesday. 
And it was a historic one. The Cougars' 3-1 win over No. 8 seed Colfax in the quarterfinals of the CIF NorCal Regional Division IV playoffs means this team has gone further than any CHS sports team in school history. The top seed Cougars (12-5-1) advance to a home semifinal match against No. 4 seed Kernan on Thursday at 5pm.
"I think analytically the girls are super stoked," CHS coach Matt Oetinger said. "At this point, they've gone further than any Christopher team has ever potentially gone. So they're aware of that, they know it, they're making history, and I don't know if we ever get here again so we have to make the most of it while we're here."
Jenna Urrabazo continued her torrid postseason streak, scoring two goals to give her five in four playoff games. Urrabazo was hampered by a quadriceps injury during the league season, limiting her to just two goals. However, as Urrabazo started to feel stronger, she's been able to impose her will on the opposition.
Oetinger and a reporter were trying to come up with a flashy nickname for Urrabazo's playoff heroics, but big-game Jenna will have to do for now. Speaking of big-time players, Kaiya Stewart scored another goal to also give her five in the postseason. 
The fleet-footed forward was coming off a spectacular two-goal performance in the CCS Division II championship game victory over Piedmont Hills, and she shows no signs of slowing down. Stewart and Urrabazo helped CHS to a massive shots on goal advantage against Colfax.
"It was a strong showing by us," Oetinger said. "The score should've been more than it was. We had some opportunities that just didn't go in."
Senior midfielder Taylor Mejia—a stalwart in the program for the last four years—had another workmanlike performance, drawing the praise of Oetinger.
"That girl is tough man," he said. "Taylor has been playing injured all season. It's one thing to give everything you've got and another thing to give everything you've got when every step you take is killing you. She did another phenomenal job for us (Tuesday) night."
Oetinger was proud of how the players came out mentally focused and sharp just 70 hours after the CCS title victory.
"CCS is always the shining light and big historical moment the girls are striving for," he said. "And then we did it and then to high-five and only a handful of days later it's, 'OK, let's go again,' that's hard to come back up because you kind of peaked at what you were aiming at all season long and now there's also this."
More than any other sport, soccer is underrated for how much punishment the players take. Every 50-50 ball—while not the impact of a car wreck—equates to players beating up on each other. And that's when the tackles are clean.
At this point in the season, every player has aches, pains and bruises. The Cougars played three physically tough games in seven days to win the CCS title, and if they end up winning the CIF NorCal Regional championship, will have played three more games over a five-day span.
That's a lot of punishment on the body and mind, which is why the coaching staff has implored the players to do extra recovery work.
"On the off days they're doing Yoga, and a lot of epsom salt baths are going on," Oetinger said. "We're trying to keep everyone as healthy as we possibly can. A lot of girls did ice baths after the game because they're playing this incredibly demanding schedule. It's just a grind, and it's tough not only physically but mentally and emotionally."
Oetinger made it a point to emphasize Aesha Sandoval's impact this season. She was recently voted on by coaches as the Pacific Coast League Gabilan Division Most Valuable Player. The senior midfielder was a steady force from the very beginning of the season until she suffered a season-ending injury in the penultimate game of the regular-season.
"The fact we lose a player as impactful as Aesha going into CCS almost coinciding with us getting Jenna back, Jenna certainly added teeth to the team we clearly needed going through CCS and state," Oetinger said.
With one NorCal win under its belt, CHS still is plenty motivated to possibly add another title to an unbelievable season. For the seniors, every time they step on the field could be their last one in a CHS uniform.
"These are the moments, these are the seasons that will last a lifetime," Oetinger said. "We're here so let's make it happen."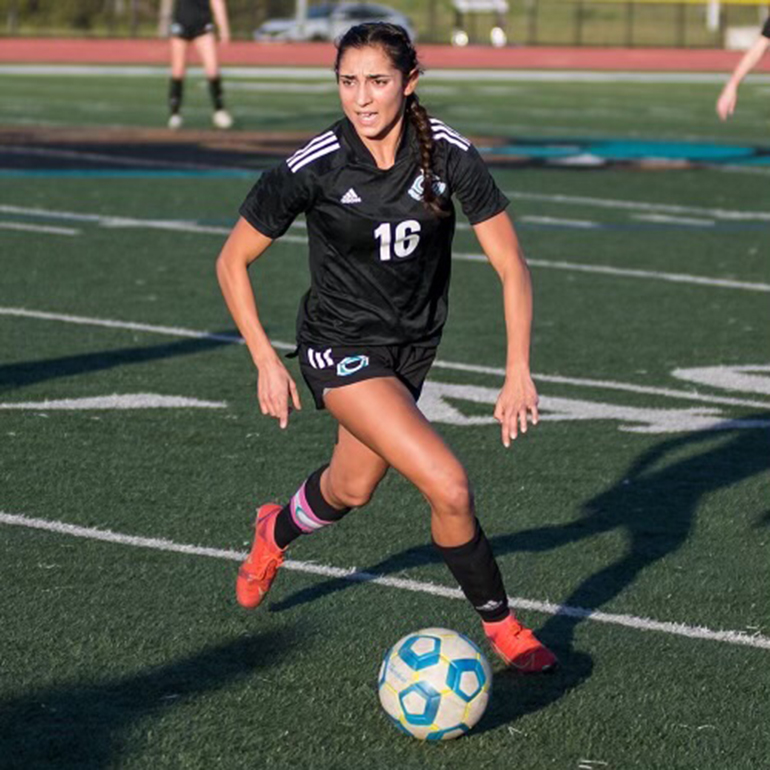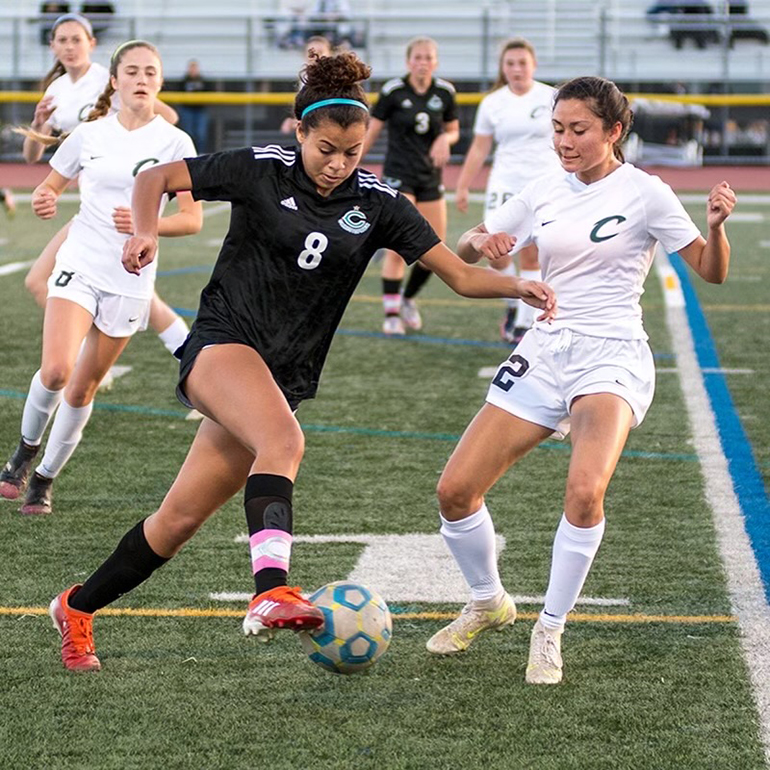 Sports editor Emanuel Lee can be reached at [email protected]