Gilroy Little League 10U All Star Manager Merritt Billington said winning wasn't as simple as writing a lineup card and sending the players out onto the field, but it was close.
"I've got 13 kids with tons of talent, tons of ability, and it's not difficult to put pieces in place when they're all there," Billington said moments after Gilroy's 14-2 mercy-rule win over Milpitas in the District 59 Tournament championship game at August Boeger Middle School in San Jose on July 7. "It feels amazing and I couldn't be happier for these boys. The coaches and I, we're just here merely to facilitate. The kids are the ones that do the job and work out there."
Gilroy advances to the Section 5 Tournament, where it will play the District 44 representative on July 14 at Baggerly Field in Los Gatos. Gilroy ran roughshod through the District 59 field. Before reaching the final, Gilroy beat Santa Teresa Gold 13-8 before rolling to a 16-2 win over Alum Rock.
Gilroy rode the arms of Ethan Reynolds, Joseph Valentine, Jayden James-Munoz and Jackson Billington, the manager's son. Jackson started the championship game and delivered the goods, allowing two runs—both unearned—over three innings while striking out four.
James-Munoz struck out two in his single inning of relief and Valentine did the same to close things out in the bottom of the fifth inning.
"We have four amazing pitchers with all different velocity levels and they brought it the entire tournament," Billington said. "They come in and come in hot."
The roster includes Andrew Alegria, Billington, Adam Collum, Caleb Del Moral, Brody Figueroa, Issac Molina, Munoz, Andrew Ramirez, Noah Ramos, Reynolds, Justin Stramel, Armando Uribe and Valentine. The coaching staff includes Billington, Armando Uribe and Derek Figueroa.
Billington was proud of the players for being properly prepared—both mentally and physically—before each game.
"I told them to set the tempo, have a great mindset and that we're going to play the way they practice and that's what they did," he said.
Jackson Billington was Shohei Ohtani-esque. In addition to his prowess on the mound, Billington singled twice, tripled, walked and finished with four runs scored and five RBI. His two-out, bases-clearing triple in the second made it 5-0.
Stramel had two singles, a double and finished with four RBI. Gilroy was up 7-2 heading into the top of the fifth before it put up seven more runs to take whatever little drama was left out of the game. Munoz was tremendous at the leadoff spot, stroking two singles and scoring three times.
What makes Little League so special is the manager and coaches get to guide their sons as they move up succeeding age groups, and share in memories that will last a lifetime.
"It's an amazing opportunity that I'm able to coach Jackson," Merritt said, almost coming to tears. "Obviously, it has its challenges at times as we have the same personalities. But it makes me emotional. I want him to celebrate what he's done and to be a part of it makes it that much more special."
Editor's note: Coverage of additional Gilroy Little League District champions will be published in a future Dispatch edition.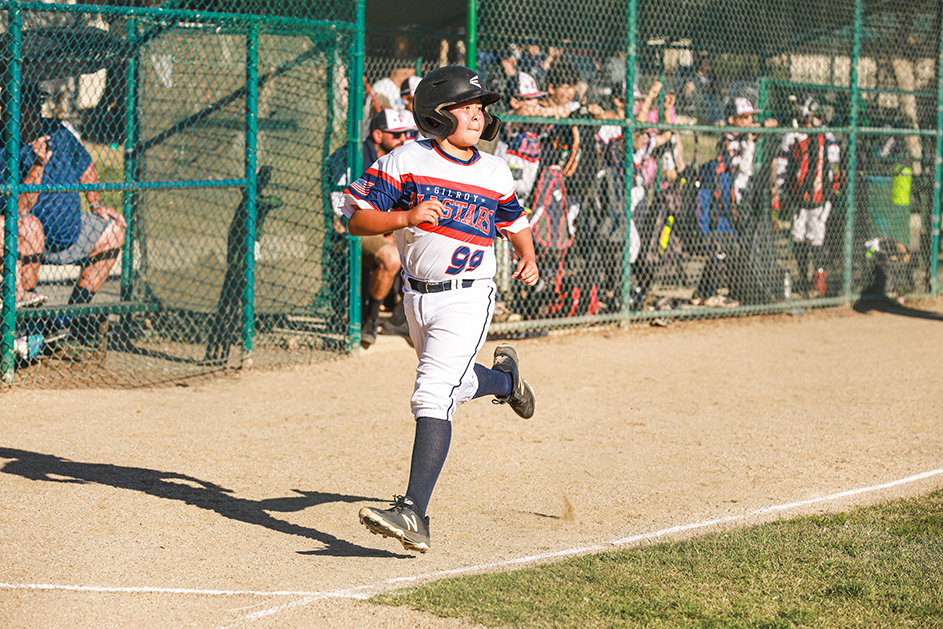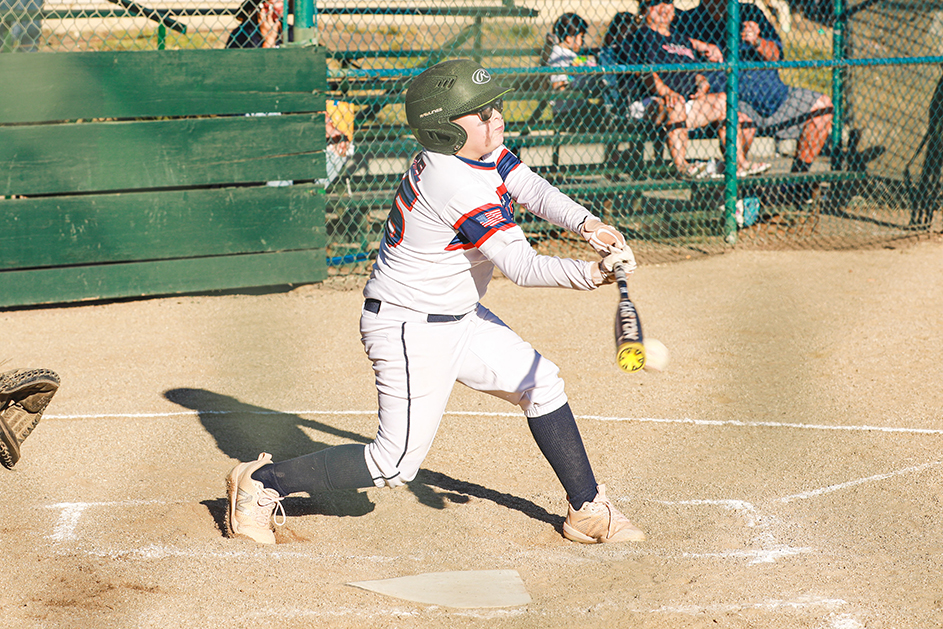 Emanuel Lee can be reached at [email protected]