Santa Clara County Sheriff's deputies arrested a 32-year-old woman on suspicion of starting a series of fires in Gilroy on Sunday, according to authorities.
Cattle ranchers and other residents who lost a combined $26 million in the SCU Lightning Complex fires can now apply for federal aid.
On Aug. 28, CalFire lifted an evacuation warning zone in east Morgan Hill and Gilroy, including the Morgan Hill neighborhoods of Jackson Oaks, Thomas Grade and Holiday Lake Estates.
If South Valley residents are seeing even more smoke than usual today, it's likely because CalFire has begun setting controlled burns in east Santa Clara County as they continue to fight the SCU Lightning Complex.
CalFire and the Santa Clara County Sheriff's Office have established a process for livestock owners to access their evacuated properties to remove or care for their animals as the SCU Complex burns in the eastern part of the county.
These efforts include extensive work inside Henry W. Coe State Park, using bulldozers to cut a 60-foot firebreak inside the park, well in front of the flames.
CalFire has expanded evacuation orders related to the SCU Complex fires to include areas in east unincorporated Morgan Hill and Gilroy.
Santa Clara Valley residents ordered to evacuate to escape the SCU Lightning Complex fire can find shelter at the Milpitas Library starting at 5pm this evening.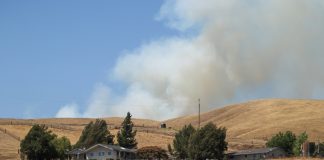 Authorities continue to warn of harmful and deteriorating air quality as smoke drifts into the South Valley region from numerous wildfires burning in the Bay Area, Salinas Valley and beyond.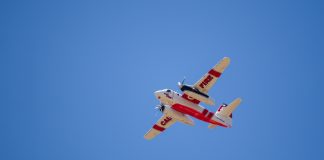 The Crews Fire, which has burned 5,513 acres in the week since it ignited, is 97 percent contained, CalFire announced July 13.