The City of Gilroy currently has 26 openings on its various boards and commissions. Gilroy residents are encouraged to...
Marie Blankley's mayoral campaign continues to receive large donations from retirees, developers and other business interests, finance documents show.
A memorial to the victims of the Gilroy Garlic Festival shooting in 2019 will now be considered permanent. The...
Marie Blankley said if she was elected mayor of Gilroy, her priorities would remain the same as they are in her current...
Marie Blankley's fundraising in the Gilroy mayoral race outpaced her opponent Reid Lerner, records show. According to finance data...
The Gilroy City Council appointed Jimmy Forbis as city administrator Oct. 5, shedding the interim label he held for the last seven...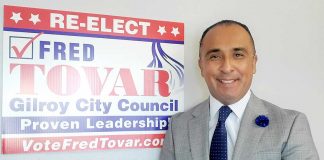 Fred Tovar, nearing the end of his first term on the Gilroy City Council, said he is seeking a second term in...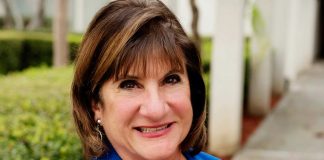 When Carol Marques ran for Gilroy City Council in 2018, she promised that she would work to get any resident's concerns addressed.
The Gilroy Planning Commission will review a draft of the city's 2040 General Plan during an online public hearing on Oct. 1...
Gilroy is facing an uncertain financial future due to the Covid-19 pandemic depleting revenues and forcing layoffs and other cuts.