It will take a Herculean effort not unlike those found in the epics on BookBuyers' shelves to clear the store's 300,000 books in only a few weeks.
The downtown bookstore is facing a conundrum similar to the one it tackled a little more than five years ago. In 2016, husband-and-wife owners Hotranatha and Punita Ajaya moved their store after two decades in Mountain View for the less-expensive rent in Gilroy.
However, the Ajayas made that decision on their own in order to save their business. Now, the decision to move out of 7541 Monterey St. was out of their control.
The downtown building is in the process of being sold to a publicly unknown buyer, and the Ajayas on March 23 were given 30 days to clear the premises.
"I'm not contesting it at all," Hotranatha Ajaya said. "It's not in my heart to do that kind of thing. I'm just taking what life has given me, and it's given me this marvelously difficult thing of saving this store."
To help clear its inventory, BookBuyers is selling its books for 30% off through its final day of April 15. Whatever remains will be either purchased by a wholesaler, donated to Africa, or end up in the landfill.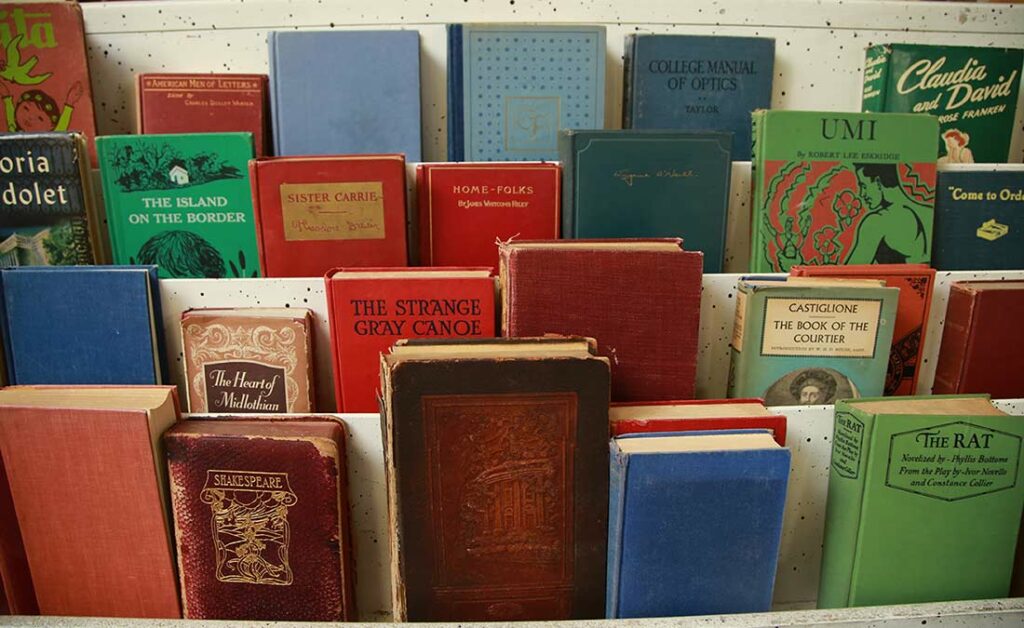 The 9,000-square-foot store features books spanning every genre the mind can muster, and is also stocked with musical albums, movies, video games, comic books, puzzles and other items.
According to the city's Historic Resources Inventory, the building was built in 1915, and served as a two-story hardware store and later the Dick Bruhn and M'Lady Bruhn fashion stores.
The building sat vacant for roughly a decade before BookBuyers moved in. As a result, it was infested with rats, Ajaya recalled.
But that problem was quickly resolved when the Ajayas took in a stray cat.
Happy, as the cat is known, caught three large rats within her first day, earning her keep in the bookstore. These days, Happy prefers to eat canned food, Ajaya noted.
"Cats don't work if they don't have to," he said. "Sleeping is the number one job. Just by doing that, she keeps the rats away, so we've got a deal here."
The well-known cat who greets customers will need a new home, as the Ajayas are unable to take her.
The Ajayas run the store as volunteers along with a team.
Jackie Simmons of Gilroy has volunteered at BookBuyers since 2018, and said the Ajayas have a knack for making people from all walks of life feel welcomed.
"They provide such a safe place," she said. "I've come to make some friends I will miss."
Ajaya said he is very grateful for the volunteers and customers, as well as the building's landlords, which he said have been very understanding through the difficult times, most recently during the Covid-19 shutdowns.
For now, Ajaya, 79, said he is going to turn his focus to his nonprofit organization that offers educational and cultural programs.
It is unknown if BookBuyers will live on in a new location. But the Ajayas will continue to promote the importance of learning, and books are a major component of that.
"A lot of people believe that people don't read anymore," Ajaya said. "That's not true. But it is true that they don't read books as much as they read text messages and virtual books. It's the same content, but it doesn't have the same feel."
BookBuyers is located at 7541 Monterey St. It's open six days a week from 11am to 7pm, and closed Tuesdays.