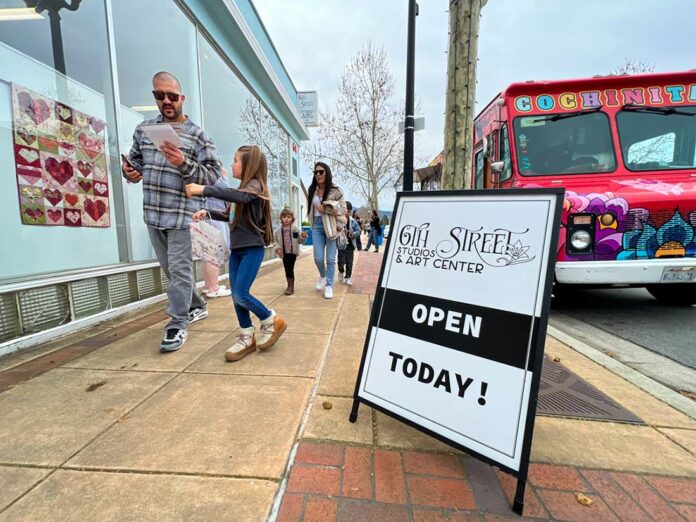 6th Street Studios & Art Center celebrated the grand opening of Ruben Dario Villa's studio "Fuchilandia" with an open house event March 18.
The event featured local art vendors, live music and performances, a caricature artist and the Cochinita food truck that made the trek from San Francisco.
Bay Area artist "Princessa Xicana" showed off her colorful pieces of art including drawings and stickers of Latinx women or significant Latin references including Dia de los Muertos sugar skulls.
6th Street Studios & Art Center, 64 West Sixth St., will next host the Wine and Chocolate Tasting Fundraiser on Friday at 6pm to highlight its latest show, "All You Need is Love."
The evening will include wine tasting by several local wineries, local chocolatiers and live music. All proceeds will benefit 6th Street Studios & Art Center along with its education programming.