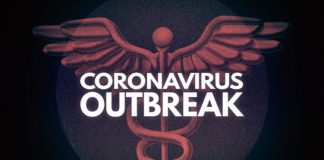 State public health officials stunned Santa Clara County on the Fourth of July weekend, rejecting its proposal to implement a customized COVID-19 order that would have reopened more businesses in mid-July.
Residents, homeowners, public officials and business owners can begin submitting comments on the draft environmental study for the High Speed Rail section that is slated to pass through the South Valley.
As of March 19, 5pm Santa Clara County: 196 cases, 8 deaths Two more people died...
A gunman at the Gilroy Garlic Festival killed a 6-year-old boy, a 13-year-old girl and a 25-year-old man as the three-day food...
In May, Supervisor Dave Cortese proposed raising minimum wage to $10 per hour in unincorporated areas of the county. Gov. Brown has since signed legislation to increase California's minimum wage to $9 per hour on July 1, 2014 and to $10 per hour on Jan. 1, 2016.
Authorities arrested a southern California man who traveled to Morgan Hill with the intent of having arranged illegal sexual relations with two minors, according to Morgan Hill police. Stephen Lewis, 21 of Oceanside, was arrested Saturday following a multi-agency sting involving Morgan Hill Police, Homeland Security Investigations and the Silicon Valley Internet Crimes Against Children Task Force, a press release from MHPD said. Lewis, who lives in southern California, contacted a man over the Internet who agreed to allow Lewis to have sexual relations with his two minor children, police said. The man contacted by Lewis was in fact an undercover agent. The undercover agent and Lewis arranged a predetermined time and location in Morgan Hill to meet, police said. When that meeting happened, Morgan Hill police took him into custody without incident. Lewis was later booked at Santa Clara County Jail on suspicion of meeting a minor to engage in lewd or lascivious behavior and possession of child pornography, police said. "Law enforcement works diligently to protect everyone in our communities, especially children who are the most vulnerable," Morgan Hill Police Chief David Swing said. "I am very proud of the dedicated professionals who worked as a team to keep this predator from victimizing children." Joseph Vincent, Assistant Special Agent in Charge for Homeland Security Investigations in San Jose, added, "Many child sexual predators mistakenly believe they can act on their unconscionable urges with impunity and anonymity online, but as this case shows, nothing could be further from the truth. Homeland Security Investigations will continue to work closely with its law enforcement partners here and around the globe to target those engaged in the sexual exploitation of children to see that they are held accountable for their crimes." Anyone with information about this case can contact MHPD at (408) 779-2101, or the anonymous tip line at (408) 947-7867. 
You'll find me at the Garlic Festival almost every year. If I'm not meandering around with friends, I at least take a quick break from work Friday to swing by and grab a peppersteak sandwich and some garlic bread.
Cinderella will not be going to the Royal Ball; Drizella and Anastasia Tremaine will attend in her stead. For fans of the Gilroy Little League All-stars, that's the way this story goes.
Police throughout Santa Clara County reported Sunday they arrested 95 drunken driving suspects on the roads during Independence Day and the post-holiday weekend. Officers from 13 law enforcement agencies throughout the county made the arrests between Wednesday and Sunday night as part of the annual "Avoid the 13" holiday DUI crackdown, according to Santa Clara County Sheriff's Deputy Kurtis Stenderup. With the use of grant funds from the state and federal government, county police agencies during the DUI campaign use saturation patrols and DUI checkpoints during holiday weekends and other times when a higher-than-usual volume of motorists are on the roads, according to police. Funding for the Avoid the 13 campaign is provided by the California Office of Traffic Safety and the National Highway Traffic Administration, police said. Anyone may call 911 to report suspected impaired motorists. 
Following last week's announcement that CordeValle landed the 2016 Women's Open, Alan Campey, President of CordeValle, expressed his excitement of the news, attributing the USGA's decision to the dedication shown by the golf club's members.