Santa Clara County on Sept. 16 expanded its existing Covid-19 testing order to tighten up requirements for large-scale healthcare providers to ensure testing is more easily available, without delays to all residents.
On Aug. 28, CalFire lifted an evacuation warning zone in east Morgan Hill and Gilroy, including the Morgan Hill neighborhoods of Jackson Oaks, Thomas Grade and Holiday Lake Estates.
If South Valley residents are seeing even more smoke than usual today, it's likely because CalFire has begun setting controlled burns in east Santa Clara County as they continue to fight the SCU Lightning Complex.
These efforts include extensive work inside Henry W. Coe State Park, using bulldozers to cut a 60-foot firebreak inside the park, well in front of the flames.
Lightning-sparked fires spawned by last weekend's freak storms have since consumed 500,000 acres in and around the Bay Area and show no sign of letting up.
CalFire has expanded evacuation orders related to the SCU Complex fires to include areas in east unincorporated Morgan Hill and Gilroy.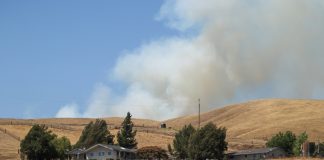 Authorities continue to warn of harmful and deteriorating air quality as smoke drifts into the South Valley region from numerous wildfires burning in the Bay Area, Salinas Valley and beyond.
A San Jose Police officer who lives in Morgan Hill has been charged with multiple felonies connected to his use of his private security company to commit fraud, cheat on his taxes, steal wages and launder about $18 million, according to authorities.
Former San Francisco 49ers defensive end Dana Stubblefield was found guilty today on charges that he raped a woman at his Morgan Hill home in 2015.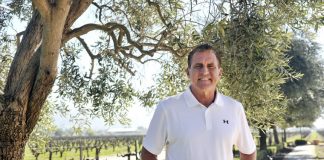 Gary John Guglielmo, a third-generation member of Santa Clara County's oldest continuously operated family winery, died unexpectedly July 15 at his home in Post Falls, Idaho, according to Gena Guglielmo.