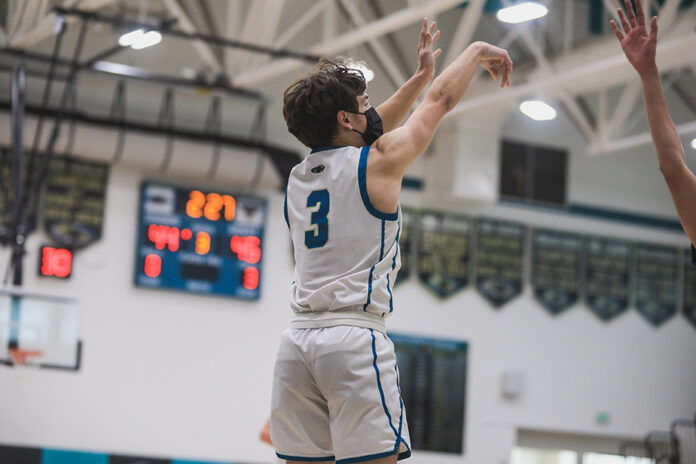 For the first time since they were eighth-graders at South Valley Middle School, Gilroy's Owen Gallegos and Christopher's Tobenna Ezeokeke will be playing on the same team.
That was made possible after both—along with Christopher's Rickey Becker—were selected to play in the 13th annual North/South All Star Game at Alisal High on May 13.
"I'm really excited because I get to play one last time with my old teammate Tobenna, which should be a pretty cool experience," Gallegos said.
For Becker, the game takes on added meaning as it will be the final time he plays competitive organized basketball. Becker is headed to UC Riverside on an academic scholarship and decided not to play a spring sport this year to hone in on AP testing and get prepared for college.
"This game is one last chance to make a statement," he said. "It's obviously a huge honor to be selected as one of the participants."
The All Star game pits top graduating high school senior players from Santa Cruz, San Benito and Monterey counties along with players from south Santa Clara County. Teams are divided by geography, so players from rival schools such as Christopher, Gilroy and San Benito get to team up.
And the latest rivalries are renewed as players like Becker and Palma's Nate Jean-Pierre—the Pacific Coast League Gabilan Division co-MVPs this past season and the two squads that battled for the league title—will be opponents yet again.
"It's going to be competitive," Becker said. "I was looking at the teams and know a fair amount of people, and there are some (serious) hoopers. Knowing a great guy like Owen and being able to play with him will be fun because we grew up in the area and both of us played basketball and baseball."
Gallegos, a 6-foot-3, 190-pound wing who earned PCAL Cypress Division first team honors this past season, said the game represents an opportunity to compete and make an impression in front of college coaches.
"It's one last time I get to get out there and show what I can do," he said. "I'm pretty ecstatic about it."
The Gil Basketball Academy in Salinas organizes the All Star Game and has an "overall mission to empower youth by developing their athletic skills, leadership, work ethic, world view, and enhancing their commitment to the community."
The high school girls game is scheduled to tip-off at 6pm followed by the boys at 7:30. Becker, a standout point guard and Ezeokeke, a physical wing, have played a vital role in the greatest run of success in CHS boys basketball history.
Since Becker and Ezeokeke's sophomore season, the Cougars have advanced to two Central Coast Section title games and won a Division V CIF NorCal game in 2020. Becker is looking forward to practicing with players from rival schools and perhaps forging new friendships as well.
"I'm looking forward to being with my friends and getting to know some guys from other teams who I don't know as well," Becker said. "Growing up with that Hollister rivalry, it's kind of crazy we'll be on the same team. It's going to be a dogfight (against the South team) because you have a lot of good players in this game."
Gallegos has been busy this spring playing for the GHS baseball team, the first time he's done so since his sophomore year. The right-hander has pitched both as a starter and reliever, and has enjoyed his final season of organized baseball.
Gallegos plans on playing basketball next season for one of the area's community colleges, with the intention to put in two solid seasons and transfer to play for a four-year program.
"I want to show what I can do in front of the coaches that are there and I want to play well with my teammates so we can win the game," he said.
Like Becker, Gallegos had a standout season on the hardwood this past season. Possessing a versatile skill set, Gallegos could get to his spot and get off high percentage shots. He credits the time tagging along with his older cousin, Brennan Wilson, for elevating his development.
"Growing up I always wanted to be like him," Gallegos said. "I always tried to play him 1-on-1 and couldn't beat him until this last year. I've gotten him a couple of times but he'll tell you I haven't."
Even though Becker isn't playing a spring sport and basketball season ended in early March, he's a stickler for fitness.
"I've been going on runs lately to stay in shape and make sure I don't lose any of my athletic ability," he said. "I know after a season sometimes guys let themselves go, but staying in shape is important because things like this can happen and you have to be ready."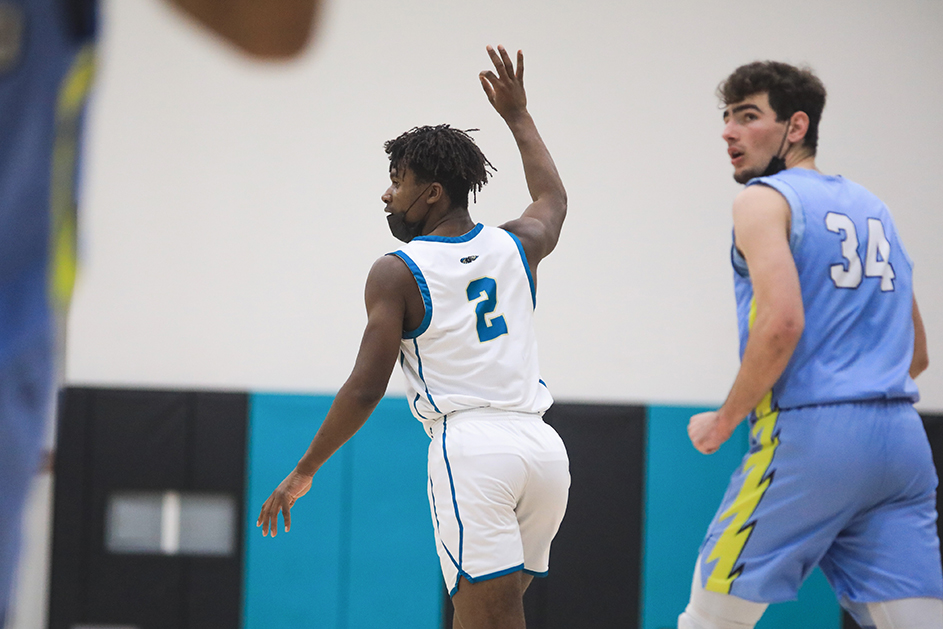 Sports editor Emanuel Lee can be reached at [email protected]