Three from Gilroy FFA will be recognized for their achievements at the 95th California FFA State Conference in Ontario, Calif. from March 16-19.
Star Counselor: Ms. Veronica Alfaro
We are pleased to announce our very own Ms. Veronica Alfaro was named the 2023 South Coast Region Star Counselor and will be on stage at the 95th annual State FFA Conference in Ontario for consideration for the 2023 California FFA State Star Counselor. Ms. Alfaro demonstrates a commitment to the growth of our program and is always assisting our students whenever it is needed. Ms. Alfaro is a member of our Ag Advisory group and is constantly encouraging students to join the FFA and be a part of all that it has to offer. Congratulations Ms. Alfaro, we can't wait to cheer you on at the State Conference later this month!
California FFA State Sub-Committee Chair: Sawyer Tankersley
Sawyer Tankersley was selected to be a State Sub-Committee Chair at the 95th State FFA Conference. He will serve as the sub-committee chair for Urban Representation. His committee will evaluate if current practices and resources accurately enable urban membership to grow and thrive. The committee will also consider existing methods that are in place and what methods are effective and potential areas of growth. Congratulations Sawyer, we are excited to see what you learn from this experience!
California FFA State Proficiency Finalist: Ari Rutman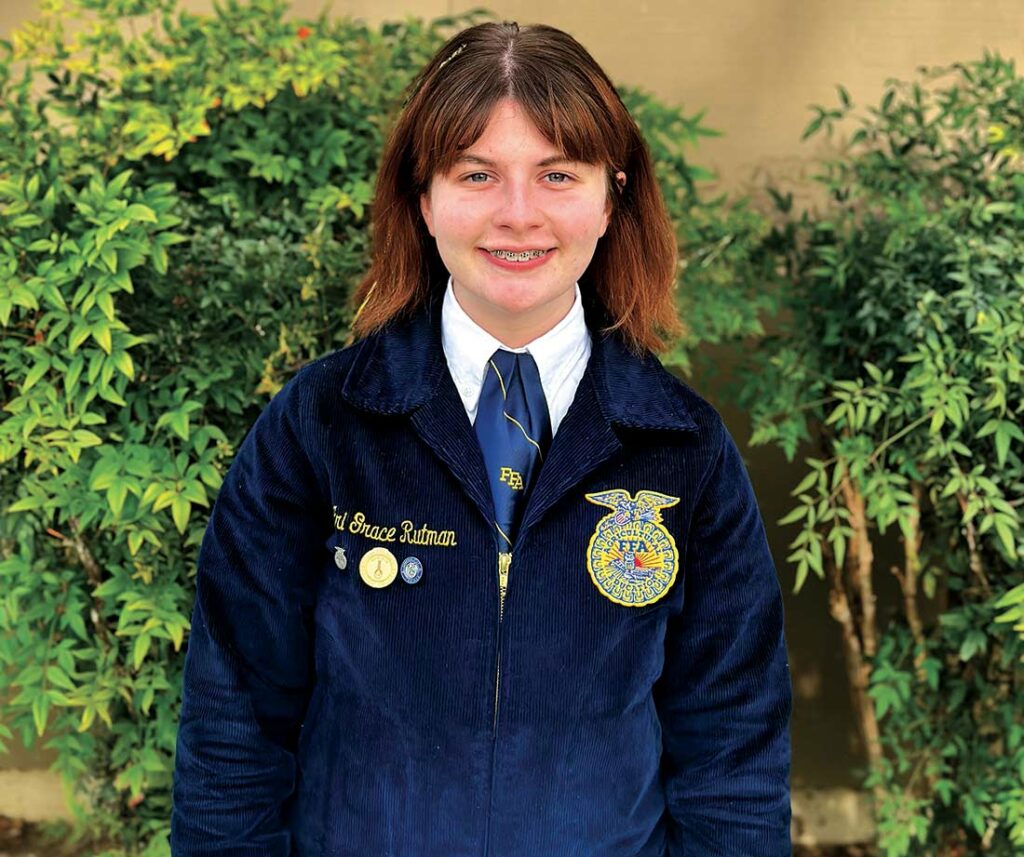 Ari Rutman was named the 2023 South Coast Region Proficiency Winner and a California State FFA Proficiency Finalist for Agriscience Research—Animal Systems. Ari will be recognized for her achievement at the 95th California FFA State Conference and will complete an interview where she will answer questions regarding her agriscience project. Her first agriscience project began in October 2021 where she compared the growth rates of chickens dependent on the age of weather exposure. She discovered that disparities in exposure ages are not detrimental to a flock's health or growth rate. Her second agriscience project began in September 2022 where she utilized her previous chicken's egg production to evaluate whether the rate of said production is affected by environmental factors, such as the addition of artificial light. Congratulations Ari!