The Gilroy High field hockey program has been one of the Central Coast Section's most consistent for the better part of two decades.
Year in, year out, the Mustangs reach the playoffs and contend or win league championships. After a CCS quarterfinal appearance last year, Gilroy wants more this season.
"One of our goals is to make the finals this year," Mustangs coach Adam Gemar said. "You don't want to jinx it or sound overconfident, but we have a good team this year. The coaching staff is hopeful and we've got to get the girls in the right position, do all the right things and put it all together. We're good and we'll see how it goes."
Gemar has reason to be optimistic because Gilroy returned all but two starters off a 2021 team that finished second in the Pacific Coast League's Gabilan Division. The Mustangs will have increased competition this year, having switched to the Blossom Valley League's Mount Hamilton Division.
Gemar said the team is stacked on defense, with Cecilia Method, Breanna Condie, Marina Laroche, Ashley Boehm and Kiley Battaglia leading the way. Each of the aforementioned players are versatile enough to play in the midfield, a necessity in the team's style of play.
"We're playing more defense in the middle of the field with our midfielders, so those girls will have to play some midfield or they won't get much playing time," Gemar said. "They will have to double up on positions."
Boehm and Condie along with starting midfielders/forwards Liliana Lerma and Angelene Castro are the only four seniors on the team and provide consistent and steady play. Gemar said Castro "is on a MVP run right now" and always has a huge impact on the game.
"She's got a lot of knowledge and uses her speed well," Gemar said. "She's really good on 1-v-1s, and she's going to get a ton of assists coming in from the outside, baseline and right side. She's been amazing and she's a good communicator, is positive and a leader."
The Mustangs have a talented sophomore core group, including standout Annelise Lerma and Brooke Baza. Both of the Lerma sisters have keen goal-scoring sense, are strong with the ball and always positioned well on the field during the flow of play.
Ella Gallegos and Maya Torres are returning midfielders who can also play forward if necessary.
"Ella and Maya have this chemistry that you can't teach," Gemar said. "They just have it. They both have a good mindset for the game."
Freshman sensation Kami Krejdovsky plays forward, midfield and goalie, producing the most shots of anyone on the team through a couple of scrimmages and matches. She's been particularly effective playing an attacking center midfielder position with her older sister Madison Krejdovsky.
"Both of them have that willingness you don't see in a lot of players," Gemar said. "They're hungry to put the ball in the back of the net."
Gemar initially was thinking of splitting the goalie time between Kami Krejdovsky and returning junior Erin Castro. However, Gemar said Castro has improved in every phase of the game and Krejdovsky has been such a force offensively that the current lineup could suit the team best.
"Kami is equally deserving to be in goal as Erin is in terms of skill, but Kami brings something to the forward line," he said. "She's awesome and does things you don't see in a freshman. She's a kid (by age) but she's really not a kid in the way she plays. She's been great for us as has Maddie."
Junior midfielder Jade Moncera didn't play last year but has made her presence felt.
"She's a tremendous athlete and we can play her anywhere," Gemar said.
Sophomore Caitlyn Correna has been a contributor and fellow sophomore Addison Tait has been playing well at the center midfield position, making huge inroads in her game from last season.
"Addison didn't see a lot of playing time last year but stormed back from the dead so to speak, and it's amazing," Gemar said. "She's played almost every minute of every game so far."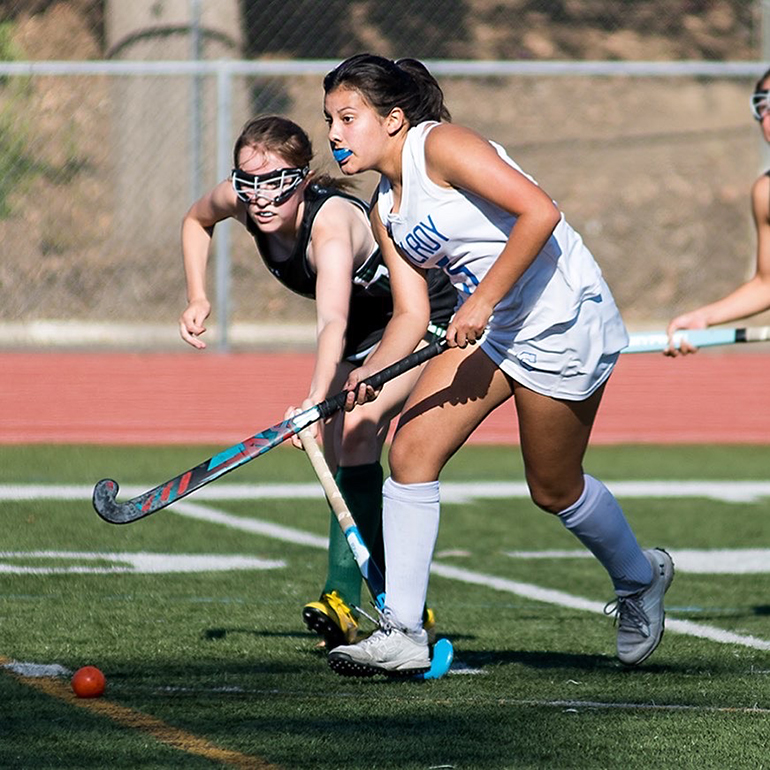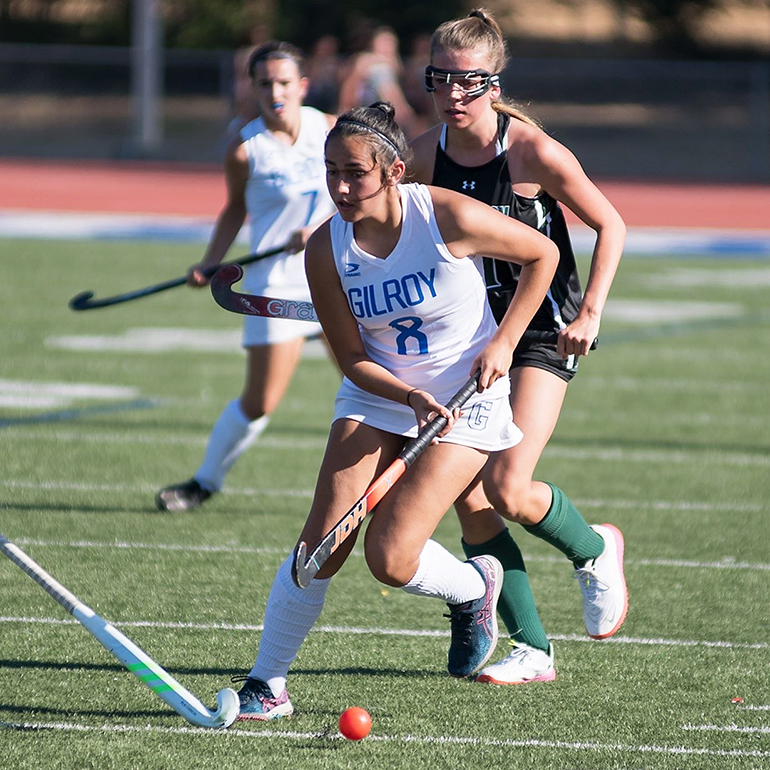 Sports editor Emanuel Lee can be reached at [email protected]