Gilroy Police arrested a 38-year-old man who allegedly broke establishment windows and punched a car's windshield with a person still inside the vehicle.
The Gilroy Police Department identified Mauricio Medina-Vera of Gilroy as the suspect in acts of assault and vandalism that prompted multiple 911 calls Wednesday morning.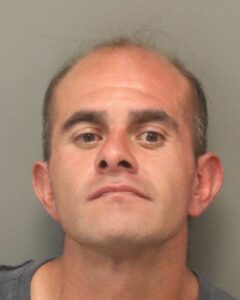 Before his arrest, police received multiple reports of a man using concrete blocks and a metal chair to break windows of businesses at the Gilroy Premium Outlets on Leavesley Road.
According to police, Medina-Vera also approached a woman in a car and used his fist to hit the windshield while she was still seated in the driver's seat.
Police found Medina-Vera in a parking lot and tried to calmly take him into custody, but the suspect allegedly displayed no intentions of cooperation, prompting officers to use a Taser to subdue him.
The police department said he was given medical treatment and transported to the Santa Clara County Jail on charges related to assault and vandalism.
The assault and vandalism complaints are still being investigated. Anyone with information is asked to contact the Gilroy Police Department at 408.846.0350. Tips can also be submitted anonymously by calling 408.846.0330.
Copyright © 2023 Bay City News, Inc.