After limping to a 1-9 finish in the Covid spring season, things are looking up for the Gilroy High boys basketball team.
The Mustangs entered the week at 2-4 and were coming off a 58-49 win over Evergreen Valley in their own Bob Hagen Tournament on Dec. 11. Gilroy opened the tournament with losses to Lincoln and Monte Vista Christian before rebounding with a nice victory against Evergreen Valley.
In Owen Gallegos, the Mustangs have a 6-foot-4 forward who can do it all. Gallegos has athleticism and length, which allows him to create his own shot, whether it's connecting on outside jump shots or getting to the basket off dribble penetration.
Against MVC, Gallegos displayed an assortment of offensive skills, hitting turnaround jumpers, running floaters in the lane and pull-up jump shots. Carlos Madrigal, a 6-foot senior post, plays bigger than his size and is adept at playing interior defense and rebounding.
If bigger post players try to press him on the perimeter, Madrigal is capable of putting the ball on the floor and taking it to the basket and scoring. Junior guard Isaiah Anaya also has the ability to score on a moment's notice and is one of those opportunistic players who plays within the flow of the game and takes advantage of what the defense gives him.
Against MVC, wing player Sam Guerrero on a couple of occasions beat his man to the basket off pure hustle and scored layups off nice passes from teammates. Speaking of hustle, senior forward Estevan Cortez provides energy and tenacity on the defensive end, intangibles every team needs if it expects to reach its potential.
Senior guard Ricky Delgado has the ability to score the occasional basket as he did against MVC and provide valuable minutes when he's in the game. Gilroy played perhaps its best quarter of the season in the opening eight minutes against MVC, taking a 16-11 lead. However, MVC answered with a huge 18-5 run in the second quarter to take control.
Gilroy struggled on the glass as MVC repeatedly got second-chance putback points. If the Mustangs can hold their own on the glass, they'll continue to compete and win some games throughout the season.
Second-year Gilroy coach Joe Te has got his team playing hard and with some added talent this year, the Mustangs look to make some noise in the Pacific Coast League's Cypress Division. Te has lined up an ultra-competitive non-league schedule that will no doubt prepare Gilroy for league play.
The Mustangs have an upcoming game with A-league opponent Palma and have already played against another A-league team in Salinas. The Cypress Division will have a pair of top-flight teams this season in Oakwood and Pacific Collegiate, two squads that entered the week with a combined record of 16-3.
CHS in tough stretch
The Christopher High boys are off to a 1-4 start, but all of their defeats have come to winning teams from outside the Central Coast Section. The Cougars beat Del Oro of Loomis 62-53 in overtime in their season-opener before dropping their next four games to Clovis West of Fresno (10-0), Rocklin, Laguna Creek of Elk Grove and Monte Vista of Danville (4-1).
CHS plays at Granada of Livermore (6-2) to continue its tough non-league slate on Saturday. Against Del Oro, the Cougars had an 11-2 advantage in the extra session to win going away.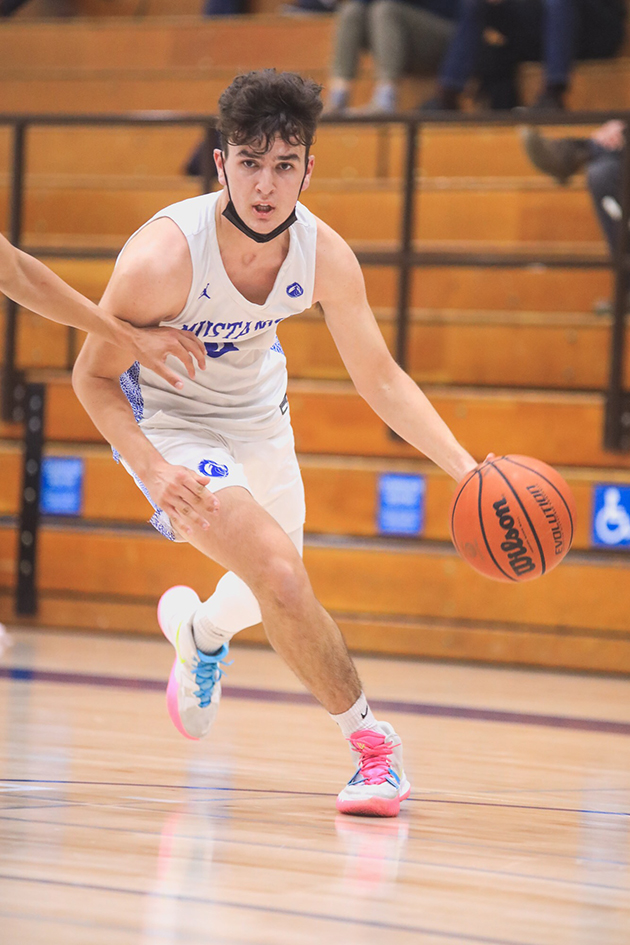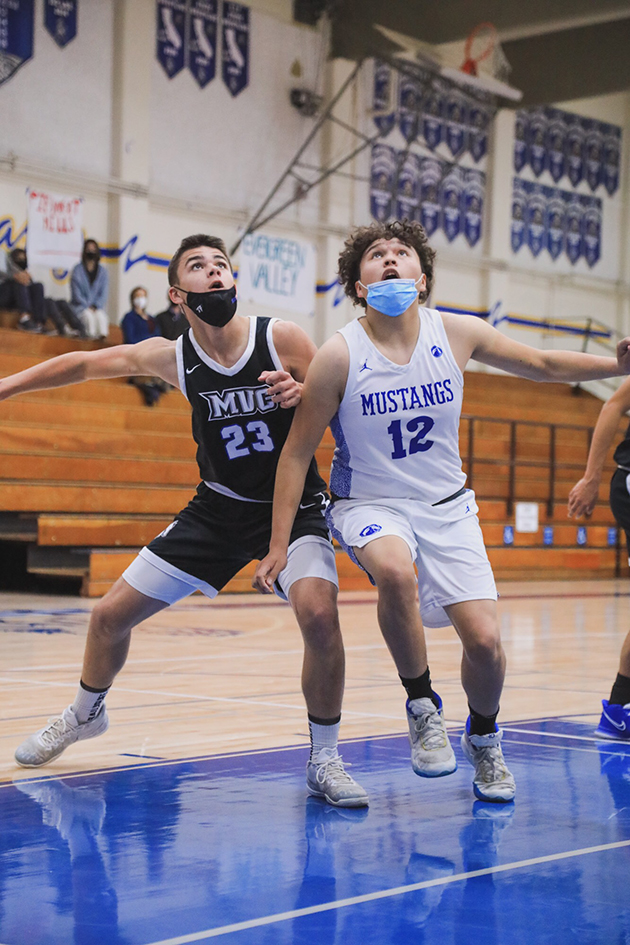 Sports editor Emanuel Lee can be reached at [email protected] and (831) 886-0471, ext. 3958.