At any level, from youth to the pros, sports teams tend to place pressure on themselves if they get deep into a season with an undefeated record.
They start allowing outside chatter or their own inner voices to creep in and thus place more undue importance with each passing game. Often times, they fall short of their potential and don't reach their goal for those very reasons.
Then there's the Gilroy High field hockey team, which remains the only undefeated squad in the Central Coast Section after an impressive 3-1 win over St. Francis in a quarterfinal at Del Mar High on Nov. 5.
The Mustangs (21-0-1) play Mitty (18-2-1) in a 4:30 p.m. semifinal at Valley Christian on Wednesday. Gilroy's lone CCS title came in 1983, and it has finished as the runner-up five times.
Even though Gilroy entered its quarterfinal match undefeated, St. Francis was the higher seed and thus would be considered the favorite. Entering the week, Max Preps also has the Lancers ranked No. 1 in the section and Gilroy No. 6.
However, in a powerful display, Gilroy showed why it hasn't lost this season, building a commanding 3-0 lead before St. Francis scored early in the fourth quarter. The Mustangs received two goals from Lily Lerma and one from Angelene Castro, all via rebounds after applying heavy pressure in front of the St. Francis cage.
That's been a trademark of the team the entire season, along with an indefatigable work rate, battling for every ball as if their lives depended on it and playing as one meaning for each other. It's no wonder Gilroy is two wins away from completing what would be regarded as one of—if not the best—season in CCS history.
Not that the Mustangs are thinking about it. They've gotten this far by doing the exact opposite, an approach teams from all levels can learn from. Ella Gallegos and Maya Torres epitomize the team's exuberance and pure love for the game mentality.
"We said before the game it's just another game," Gallegos said. "It's just St. Francis, it's just another game. We're not going to think of the team. We're just going to go out there and play because we don't want the pressure coming onto us. We took it as every other game because we are ready to play and our chemistry is so good. We just went out there and had fun and didn't let the pressure of them being St. Francis rattle us. We were just ready to play."
Were they ever. Despite having twice as many penalties called on them to St. Francis, the Mustangs were able to stay in rhythm, connecting on passes especially in front which led to the scores. Gallegos and Torres both said the Lerma sisters—Lily and Annelise—exemplify the team's cohesiveness.
"They're one of the best duos out there," Gallegos said. "They know where the other is at, and their reverses are always on spot."
Said Torres: "Lily and Lise put in the most energy on the team; they're always at the right spot. Lise plays forward and I see her playing defense all the time. They literally put in the most effort on the team and they don't stop until the ball is in the goal."
Torres continued: "What makes our team so good is we're such a great group of girls that care about each other, that provide for each other. We're the most selfless team ever. No one is selfish on this team. Everyone is there for each other."
Lily Lerma provided one example of the team's self-sacrificial ways, as she blocked two hard shots from reaching the Gilroy goal, including one that took off a noticeable chunk of skin on the side of her leg. Lerma's first goal came after Madison Krejdovsky and Torres unleashed shots from close range.
That came with 12:21 left in the second quarter. Exactly one minute later, Castro scored, banging home a rebound after Kamryn Krejdovsky created the rebound off a hard shot. And when Lerma scored her second goal of the game off an assist from her sister Annelise to make it 3-0 with a minute to go in the third, Gilroy's statement was heard, loud and clear.
The Mustangs were going to win this game, and it wasn't a fluke. Their previous 20 victories followed a similar script. They put relentless pressure on the opposing team's goal, and they do it without a superstar, coach Adam Gemar said.
Instead, the Mustangs beat their opponents for the reasons already mentioned and because of their athleticism and talent. They have no weaknesses, a testament to their tremendous depth. Erin Castro has emerged as a difference-maker at goalie, and she deflected a handful of hard St. Francis shots from the edge of the circle.
"Erin has amazing stick skills and is great at stopping all types of shots," Gallegos said.
Ashley Boehm, Marina Laroche, Jade Moncada and Addison Tate also started against St. Francis and played valuable roles, along with some key reserves.
To get a glimpse into the team's fun-loving demeanor that has played a major role in its undefeated season, Gallegos said at one point before or during the match the players were singing Taylor Swift's "You Belong With Me."
"We're literally singing songs and we're happy because we're together," Gallegos said. "No one is mad, no one on the team has beefs. Everyone is friends and we all have energy. That's why we're so great, we're so nonchalant. It's not like we're cocky; we just want to have fun."
Even though they don't look beyond the next game, the players have their ultimate destination in view.
"I think this is the year you're going to know Gilroy field hockey as the best," Torres said. "That is what we're coming to do. It's ring season."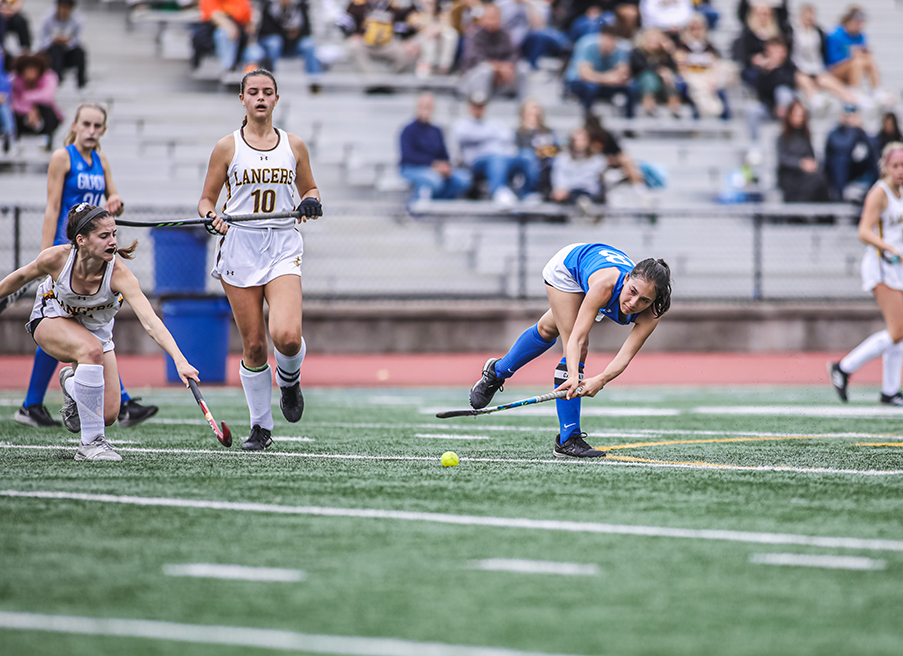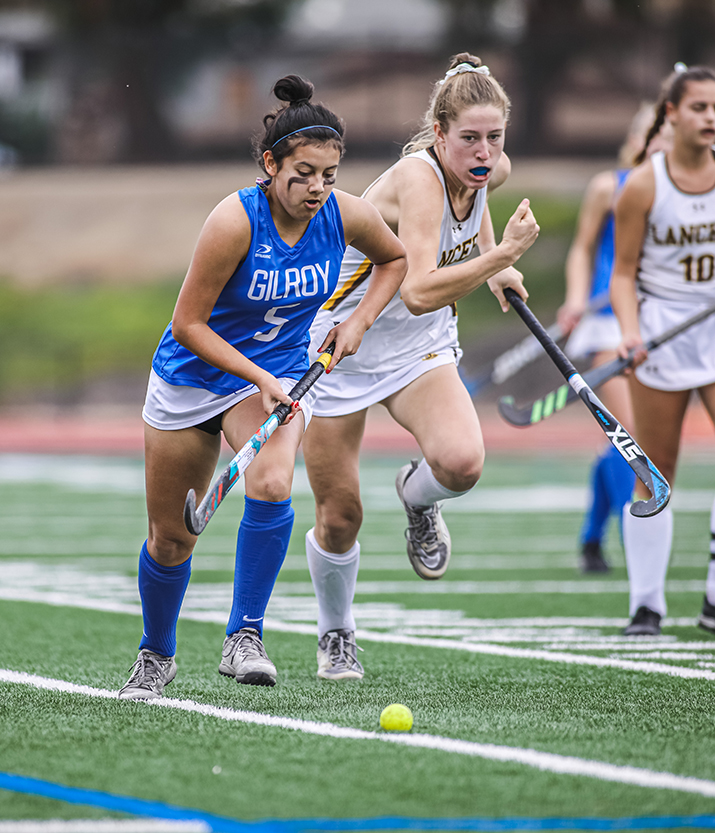 Sports editor Emanuel Lee can be reached at [email protected]