The faraway looks and soggy eyes said it all—this one hurt the deepest.
Seemingly everything pointed to the Christopher High boys basketball team winning its first-ever Central Coast Section championship in the Division II title game on Feb. 26. The Cougars were playing at home. They were peaking at the right time.
They had blown out two previous opponents leading up to the final. But their championship game against Lynbrook High proved to be an entirely different story. The Vikings also came into the game on a roll, marked by their proficient 3-point shooting and ability to get to the basket off dribble penetration.
As tough as Christopher's defense has been, it couldn't stop Lynbrook in a 70-64 loss. This was only the third time all season the Cougars had allowed 70 or more points in a game, the other coming in a 82-40 loss to Clovis West on Dec. 2 and a 70-35 loss to Monte Vista of Danville on Dec. 11.
"It's a disappointing finish," said Christopher senior E.J. Yufenyuy, who along with Tobenna Ezeokeke shared team-high honors with 14 points each. "Obviously, we wanted to win the whole thing, but I'm just proud of all the work we put in with a new coach and a new system and I think we really overachieved with what we had. I'm just proud of everyone with the season we put together."
By virtue of advancing to a section final, CHS earned an automatic berth into the CIF State NorCal playoffs. The Cougars are the No. 13 seed in the Division III tournament and play at No. 4 Marin Catholic on March 1 at 6pm.
It's a quick turnaround for a team that was hoping to celebrate the program's first CCS championship. However, Lynbrook got hot from the outside and never relented, shooting 21-of-42 from the field, including a blistering 9-of-17 from 3-point range.
"Their shooting really met our defensive rotations and really stretched us out, so it made it difficult to rotate back and forth," Yufenyuy said.
The Vikings also did a nice job of driving to the basket and getting inside, finishing 17 of 22 from the free throw line. Meanwhile, CHS only scored four points from the charity stripe, on eight attempts. There were seven ties and 13 lead changes, indicative of just how competitive the game was.
The Cougars trailed 17-11 after the first quarter before answering with a 24-point second quarter which made it 35-35 at halftime. Lynbrook started the second half fast and jumped out to a 44-37 lead, the largest lead of the contest. CHS answered with a 12-5 surge and went into the final quarter with a two-point lead.
However, the Vikings started to slowly pull away midway through the fourth quarter, scoring seven straight points after the game was tied at 57-all. With just 1 minute, 9 seconds remaining, the Cougars would need a miracle to pull things out.
And they almost did. After the teams traded baskets, Braddock Kjellesvig (10 points) put back his own miss and Chigozie Okeke drained a 3-pointer, drawing a deafening roar from the home crowd. Lynbrook was nursing a two-point lead with 23 seconds left, but it drained two free throws on the ensuing possession.
The next time down the floor, Rickey Becker's 3-point attempt rimmed in and out, and CHS, forced to foul, was out of time. Becker and Okeke had nine points apiece for a CHS team that played well offensively but on a handful of occasions missed shots from close range that it normally makes.
Despite the loss, Yufenyuy said he'll have nothing but positive memories to take away from the season.
"I'll most remember the trip to Rocklin, playing Clovis West, the second team in the state, and this whole playoff run," he said. "I thought it was all memorable. We had really great practices and a lot of excitement in all the games."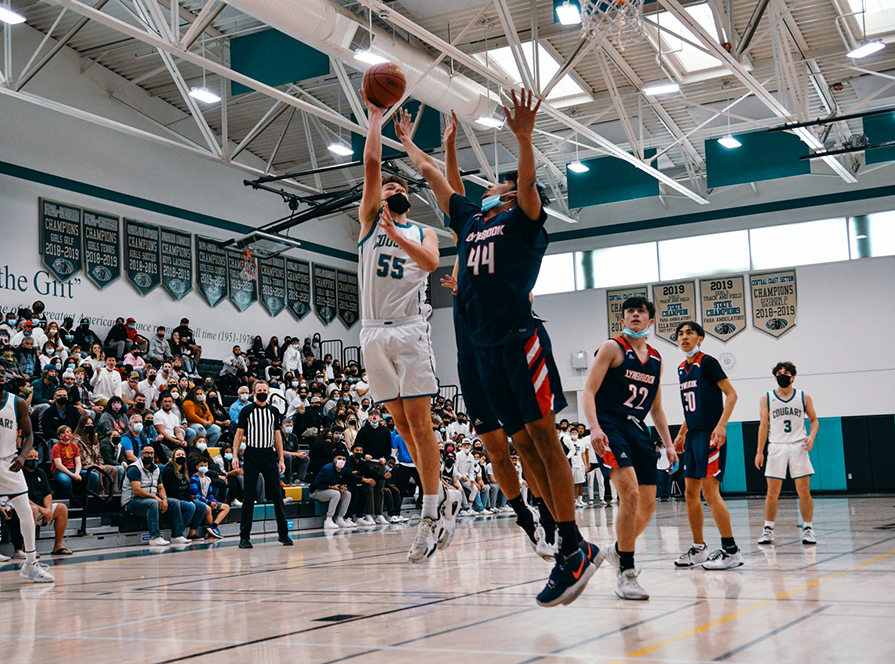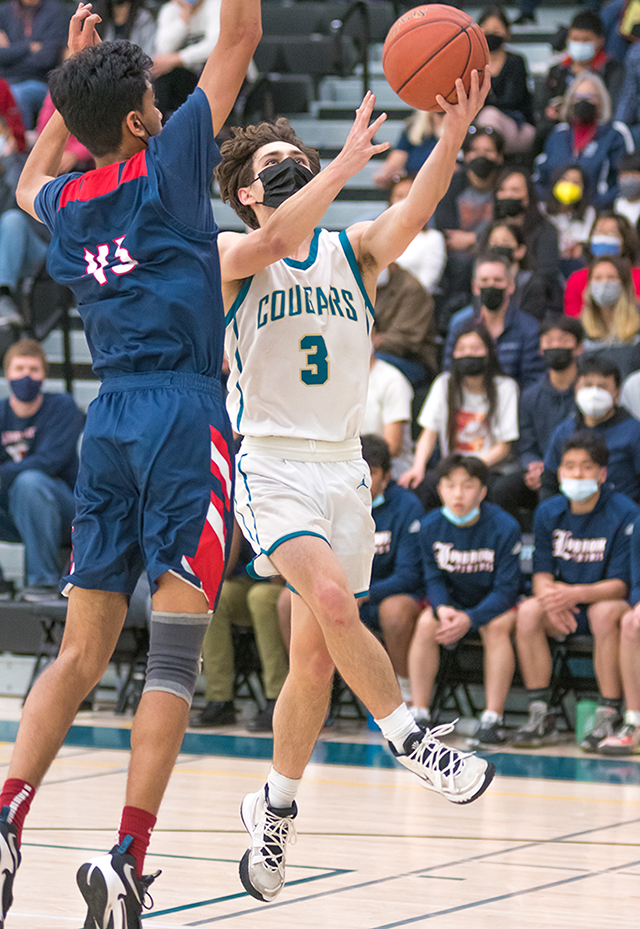 Sports editor Emanuel Lee can be reached at [email protected]