It was a historic day for Christopher High in the Central Coast Section Track and Field Championships at Gilroy High on May 21.
The Cougars' Kingsley Okoronkwo (triple jump) and Melia Middleton (300-meter hurdles) earned berths to the CIF State Championships May 27-28, and they'll be joined by para athletes Ashton Pluckhan, Ella Rodriguez, Isabella Browne and Sydney Saulo who will all compete in the ambulatory events.
Cougars coach Jeff Myers was also honored before the start of the meet for earning the 2020-2021 NFHS State Coach of the Year for boys outdoor track and field. All in all, a pretty seminal moment for the CHS track and field program.
The CCS Championships tends to be an emotional day, as athletes who finish in the top three in each event qualify for the State Championships. Okoronkwo, the outstanding junior who is also a standout on the football team, erased last year's disappointing finish when he failed to make it out of the CCS Semifinals for his signature event.
He did make it to the Finals in the long jump, but didn't record a mark due to fouls. This time, Okoronkwo left no doubt in the triple jump, unleashing a mark of 44 feet, 4 1/2 inches to match his PR. He finished a solid second to Los Altos' Joshua Kung, but you wouldn't know it judging by Okoronkwo's reaction.
After the completion of the event, Okoronkwo lay on the ground, expressionless, a scene usually reserved for someone who had finished fourth to barely miss out on a state berth.
"Obviously, I wanted to get first place," he said. "I wasn't really that mad, but I just wanted to get first. I matched my PR so I'll take that. But I really wanted the victory."
Okoronkwo has had a tremendously consistent year in just his second full season of track and field competition. Last year, his best was 41-9. This year, armed with improved speed and technique, Okoronkwo went over 41-9 in 13 of the 14 times he contested the event.
"It was a step up from last year because I wasn't here (for the triple jump) and I got farther this time and can take that into state," he said. "I got faster and my second phase got better, so a lot of what I wanted to happen did happen. I'm more experienced and I'm used to the atmosphere now (of championship events)."
Middleton experienced a wide range of emotions from the Championships. After finishing fourth in the 300-meter hurdles, the CHS junior knew she had missed state by one spot. And what hurt the most is Middleton was in great position to take second place and nail a huge PR only to get out of sequence on her steps before the final hurdle, allowing two competitors to pass her to the finish line.
Despite the final hurdle, Middleton still nailed a PR of 45.07 seconds, but her quest for state was done. For two hours. Later that night, Silver Creek's Chika Nwachukwu, the section's premier girls track and field athlete, dropped the 300 hurdles for state because she also qualified in the 100-meter dash, the 100 hurdles and 4×100 relay.
That means Middleton was in, and Myers couldn't be happier. Middleton was the only competitor side-by-side with Nwachukwu around the final turn and was poised to go in the mid or possibly low 44 second range before getting out of step in the final 15 meters.
Myers was overjoyed to be able to make the call to Middleton that she would be going to State after all.
"I could picture her joy and could picture her smile and her mom screaming in the background," he said in a text message to the Dispatch.
Gabriela Baxter took sixth place in the girls high jump with a mark of 5-1. She and Middleton teamed up with Sarah Arcelo and Caitlynn Holt for the 4×400 relay and the quartet nailed a massive 6-plus second PR of 4:07.67 to take sixth place. Ryan Koontz had a rather interesting night in the Championships.
Competing in the boys pole vault competition, Koontz's pole snapped as he was ascending during one of his early vaults. He spent approximately 20 minutes receiving care in the medical tent to get stitches in his right hand. Despite the equipment mishap, Koontz returned to competition and finished ninth with a mark of 12-6.
"That's Cougar pride right there, that's how you do it," Myers said.
With four athletes, Christopher is bringing the largest contingent of ambulatory athletes to the State Championships. For the first time in the history of the CCS Championships, wheelchair and para-ambulatory races were incorporated into the event.
Myers brought the idea of including para- and ambulatory races in the Championships to CCS meet director Steve Filios three years ago. The CCS Board approved it but with Covid wiping out the 2020 season and things still in flux last season, 2022 turned out to be the inaugural year for para athletes to compete in the section's biggest track and field meet.
Pluckhan won the ambulatory 100 meters, 200 and 400, and took second to Rodriguez in the shot put. Pluckhan was all smiles throughout the competition.
"I'm stoked, man," he said. "It's definitely crazy being a part of CCS, and it's one of my best (highlights) because CCS is one of the biggest races of the season. It's great racing with all my teammates, and we all like to compete."
Myers said Pluckhan is the favorite to win the 400 at state.
"Ashton is going to win state," Myers said. "He and a kid from Long Beach Poly are competitors. If the Long Beach kid beats him in the 100, Ashton beats him in the 400. It's a natural rivalry and we can't wait to get down there again."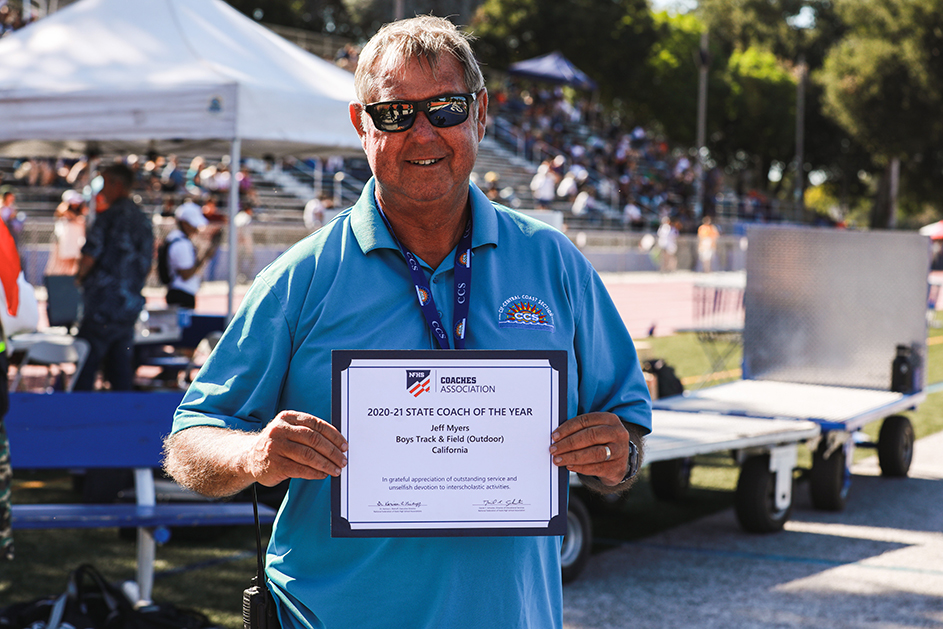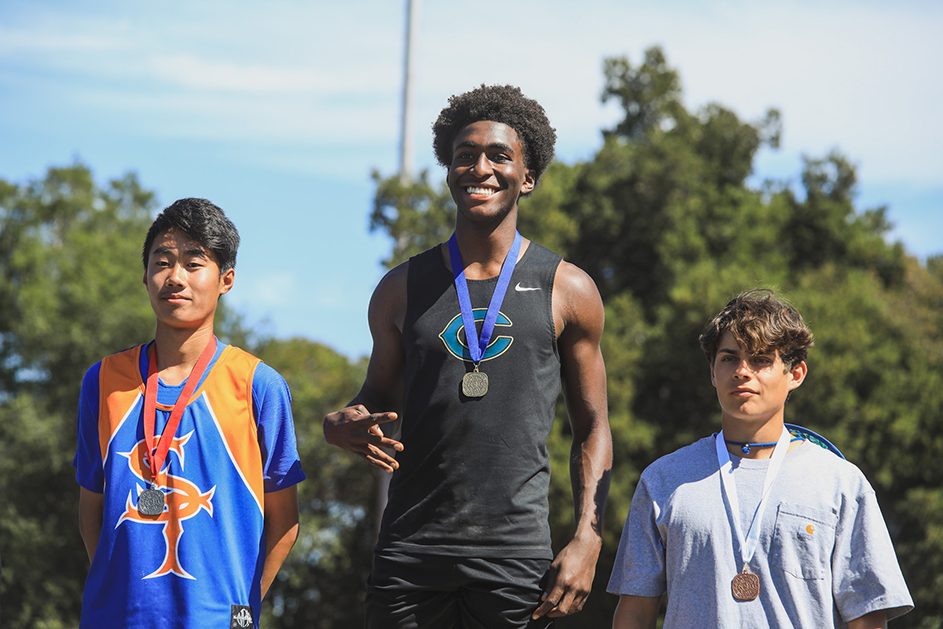 Sports editor Emanuel Lee can be reached at [email protected]