When the Christopher High baseball team won the program's first Central Coast Section championship in 2019, Dylan Betancourt was a freshman playing on the junior varsity team.
He didn't even get called up to the varsity team for the playoffs, as is usually the case with the top JV players. But Tuesday night, Betancourt led the Cougars back to the title game, pitching five innings of one-run ball in a 5-2 win over Half Moon Bay in a Division V semifinal at Washington Park in Santa Clara. 
The No. 8 seed Cougars (11-16) play No. 6 seed Sacred Heart Prep (16-13) for the championship Thursday at 7pm at Excite Ballpark/San Jose Municipal Stadium. Betancourt and his teammates can't wait. 
"It's very special," the senior right-hander said. "This will be my final game so I want to win the title for our school. We're ready for this."
The Cougars' improbable run to a CCS title game has come during a season in which they lost nine of their first 11 games. But they started finding their mojo halfway through the league season, and clinched an automatic berth into the postseason as the fifth-place team out of the Pacific Coast League's Gabilan Division with a 8-13 league record.
"I feel like we got hot at the right time," Betancourt said. "Our bats are hot, our pitching has always kind of been good and I feel like we're just doing better now in every part of the game."
The CHS bats came out hitting the ball on the screws. Leadoff hitter Eric Cantu got things started with a single, Alex Gonzalez walked and Will Anderson singled to load the bases. Aiden Simeon drove in the team's first run with a sacrifice-fly to deep center field.
Ricky Wilkerson followed with a run-scoring double to make it 2-0, and Matt Anderson followed with a hard-hit liner up the middle to make it 3-0. Mateo Alcantar capped the mini uprising with a sacrifice-fly to plate Wilkerson. The early run support was huge for Betancourt.
"It was very important," he said. "It kind of takes a weight off your shoulders knowing you don't have to put up zeros in every inning."
Betancourt was starting just three days after going five innings and allowing zero earned runs in a 5-1 win over Capuchino High in the quarterfinals. He was ultra efficient in that one, needing just 68 pitches before giving way to Nicholas Valentine, who closed things out with two shutout innings of relief.
Betancourt wound up throwing 84 pitches in five innings against Half Moon Bay, and acknowledged it took everything he had to pitch well again.
"It was very tough," he said. "I did a lot of running over the weekend, iced my arm a lot and came out here ready and got a win. I just wanted to be ready, have a good time and give everything I can."
Valentine pitched a scoreless sixth and Will Anderson pitched the seventh to close things out for CHS, which also received a big game from Anderson at the plate. The junior first baseman/pitcher banged out three more hits one game after going 2-for-3 with two RBI against Capuchino.
That means Anderson is 5-for-7 in two playoff contests. Wilkerson also continued his hot-hitting ways, going 2-for-3 for the second straight postseason game. Simeon made a sensational play at shortstop in the bottom of the second inning, fielding a grounder deep in the hole before throwing an accurate ball that one-hopped into the glove of Will Anderson, who made a couple of nice picks in the game.
Both Betancourt and Valentine escaped bases-loaded jams, with Betancourt striking out Half Moon Bay shortstop Jared Mettam—who is one the best players in San Mateo County—in the second inning. Although Betancourt didn't have his best stuff—he bounced several of his breaking pitches throughout—he located his fastball well and had the HMB hitters behind.
"I was kind of spiking some balls and overthrowing a little bit," he said. "My slider wasn't that good, but I got through it. I came out and only gave up one run and got the job done."
At the start of the season, CHS coach Ryan Dequin knew it would take his young team a while to coalesce. Several sophomores are part of the starting lineup, and they've matured as the season has progressed. But at 2-9, reaching a CCS championship game was the furthest thing from their mind.
Now, CHS is a win away from winning its second CCS championship in four years.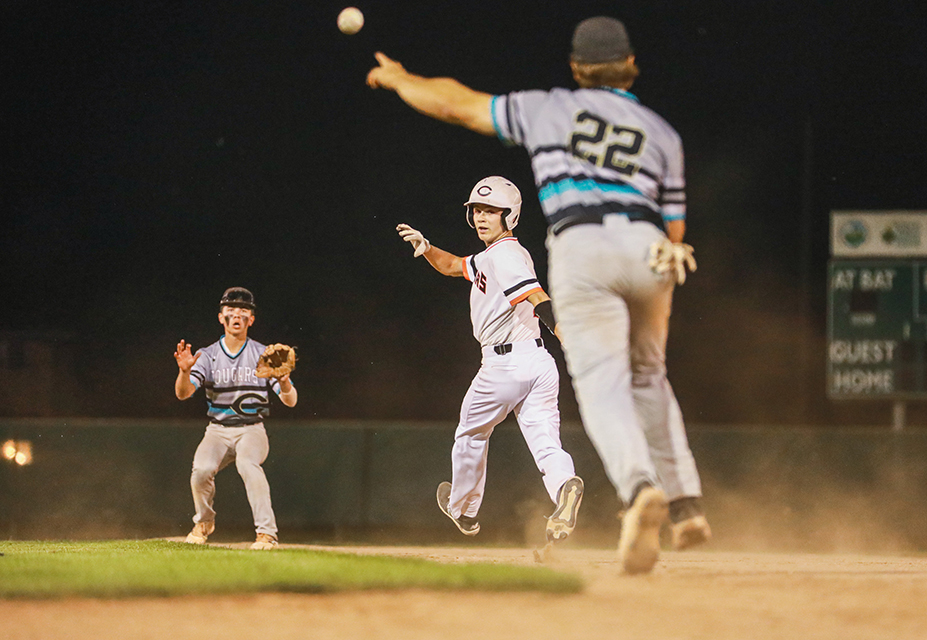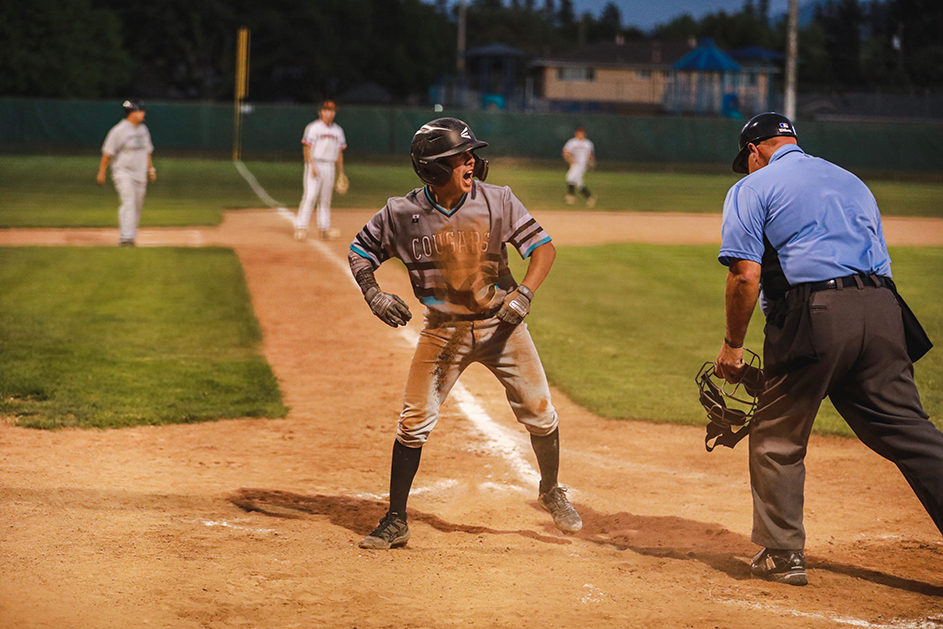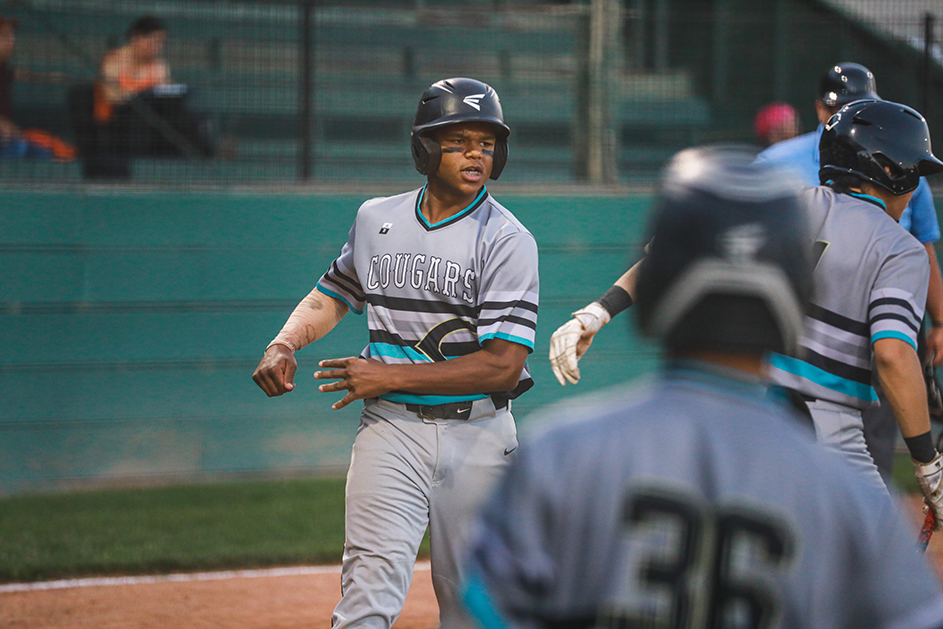 Sports editor Emanuel Lee can be reached at [email protected]