With a full off-season of passing league and strength and conditioning workouts, the Gilroy High football team enters the 2022 season with optimism and confidence.
Coach Tim Pierleoni said the majority of the returning players packed on some serious muscle in the off-season, and improved their on-field skills as well through 7-on-7s. Chimezie Elias, a 5-foot-11, 180-pound senior receiver/cornerback, had a huge breakout season last year, utilizing his speed and strength to get open and rack up yards after the catch.
Just as important, Pierleoni said the team's top playmaker has matured in the mental aspect of the sport to become a leader. Teams no doubt will try to take away Elias, so the GHS coaching staff knows they'll have to continually find ways to give Elias a chance to make plays.
"We'll move him around a lot because we would like to see the ball get in his hands more this year than last year," Pierleoni said. "He might be our Deebo guy."
That would be 49ers standout Deebo Samuel, whose impact in the NFL was felt last season as he played wide back, receiving and carrying the ball with tremendous success.
"Chimezie has a football body, and every coach that comes through here all want to see and take a look at him," Pierleoni said.
Gilroy's line play should be a source of strength this season. The Mustangs return all but one starter off their offensive line, including center Caleb Reynolds, guards Frank Delgado and Derek Orca, and tackles Daniel Kai Busque, the latter a key newcomer off last year's junior varsity team.
"Our strength lies there on the offensive line," Pierleoni said. "How good your offensive line is results in how good your football team is, so I feel like we have a chance to do some good things. We're hoping that is what carries us."
If the offensive line plays well as expected, it will provide running backs Jonathan Gongora and Ray Waller some real estate to make their moves and gain big chunks of yardage. Gongora, a 5-6, 180-pound senior who is also the team's starting strong safety, will be a load to handle for the opposition. 
"He's 180 pounds of rolling racer blades coming at you so watch out," Pierleoni said. "Jonathan is not fun to tackle—let's put it that way."
Waller was the MVP of the 2021 JV team and looks to make an impact both at running back and middle linebacker.
"Ray will be a pretty special player," Pierleoni said.
As will junior linebacker Tyler Hodges, who has been on the varsity since his freshman year. The 5-8, 180-pounder makes sure the defense is in the right position from the get-go.
"Tyler is extremely smart and does a great job as the QB of our defense," Pierleoni said. "We have a lot riding on him."
Senior Izaiah Barrera looks to take over the starting quarterback position after suffering an injury-plagued junior season. Pierleoni expects Barrera to give the team consistency and facilitate the offense in sustaining drives and being zoned in throughout. 
"Izaiah runs the ball well, is pretty fast and does a good job of getting the ball in space," Pierleoni said.
Jeremiah Vicek, a senior kicker, receiver and defensive back, shined in the 7-on-7 season and has emerged as a potential playmaker offensively.
"We hope to get the ball to him when he's at wide receiver," Pierleoni said.
Elijah Williams, a junior tight end/defensive lineman, along with linemen Sam Hernandez, Mateo Rodriguez and Daniel Cruz, are difference-makers. Pierleoni expects Talan Warren, last year's JV quarterback, to have some type of impact as he made tremendous improvement from 2021. Pierleoni likes his roster, but at 32 players, knows staying injury-free will be paramount to the team's quest to compete for a Central Coast Section playoff berth.
"We're not real deep, which makes it tough," Pierleoni said. "But we've got good kids coming back and we're a little bit ahead of the game compared to last year when we were playing catch up the whole time."
The Mustangs have switched from the Pacific Coast League to the Blossom Valley League's Santa Teresa Foothill Division. They'll be competing against Pioneer, Branham, Independence, Silver Creek and Piedmont Hills for one of the division's two automatic CCS postseason bids.
Gilroy also has all three of its local rivals on the schedule this season: Christopher, Live Oak and Sobrato.
"That was important to get all the local schools playing against each other," Pierleoni said.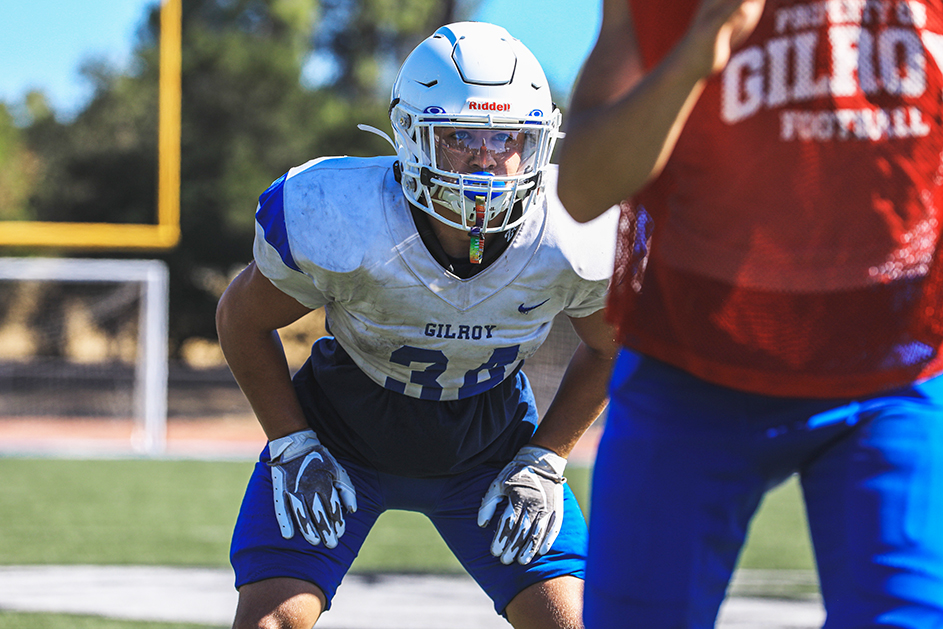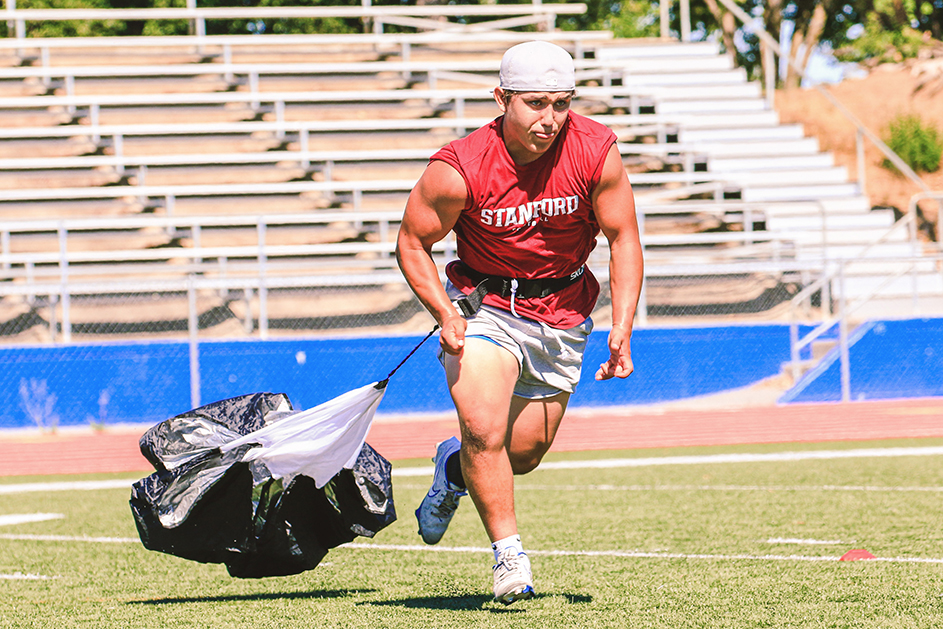 Sports editor Emanuel Lee can be reached at [email protected]