Some prominent organizations in Gilroy welcomed new faces at the helm as the calendar flipped to 2023.
Victoria Valencia is the new CEO of the Gilroy Chamber of Commerce, Frank Johnson has taken over as executive director of Visit Gilroy and Jeff Orth is overseeing the Gilroy Downtown Business Association board as its chair.
All three noted a new energy is bubbling in Gilroy, as the city continues to pull away from the dark days of the Covid-19 pandemic and see many of its years-long projects come to life.
The Gilroy Dispatch recently sat down with them to learn about their plans for their respective roles.
Victoria Valencia
Victoria Valencia is a South County native who has not only stayed in the area her entire life, but has been active in every position she's held.
She graduated from Live Oak High School, where she led the charge in various student-organized activities, including as ASB president. It was during high school where Valencia said she gained a love for organizing events, so she earned a degree in Hospitality, Tourism and Event Management from San Jose State University in 2016.
While at San Jose State, Valencia interned at the Pebble Beach Company, where she helped out with events such as the AT&T Pebble Beach Pro-Am and the Concours d'Elegance.
She later worked at the Mt. Madonna YMCA as a member services coordinator, and oversaw events at the Gilroy Lodge on the Hill.
Valencia joined the Gilroy Chamber of Commerce in January 2019 as event manager. But with events all but eliminated in 2020 due to the Covid-19 pandemic, her role shifted to community relations manager, working with various other organizations on pandemic safety campaigns and other efforts.
Now, after longtime chamber CEO Mark Turner was elected mayor of Morgan Hill and left the organization, Valencia has stepped into the role.
"My goal is to continue to build the partnerships in place," she said, while praising the work of the chamber's staff and board. "We're about to enter a super exciting time thanks to the work that's already been done."
Valencia aims to work more closely with the Gilroy Unified School District and Gavilan College, organizing job shadowing trips to major employers in the area as a way to expose students to the opportunities available to them locally and creating an internship program.
The chamber is also active in the initiatives of the Gilroy Economic Development Partnership: adding an ice rink to the Sports Park, developing an "adventure park" on the hillside behind Gilroy Gardens, and revitalizing downtown's Gourmet Alley.
In 2022, the chamber, along with Visit Gilroy and the Gilroy Economic Development Corporation, embarked on a year-long "Why Gilroy" campaign, running promotional pieces in the Silicon Valley Business Journal to attract businesses to open up shop in the South County city.
"We're hearing that people are excited about what's happening in Gilroy," she said, adding that those efforts are ongoing, including posting available commercial properties on the chamber website.
The Gilroy Chamber has a number of events lined up in 2023, including the State of the City on March 16, monthly breakfast meetings, Garlic City Car Show on June 17, and the Legislative Summit later in the year.
Valencia encouraged residents and businesses to reach out and be engaged with the chamber. For information, visit gilroy.org.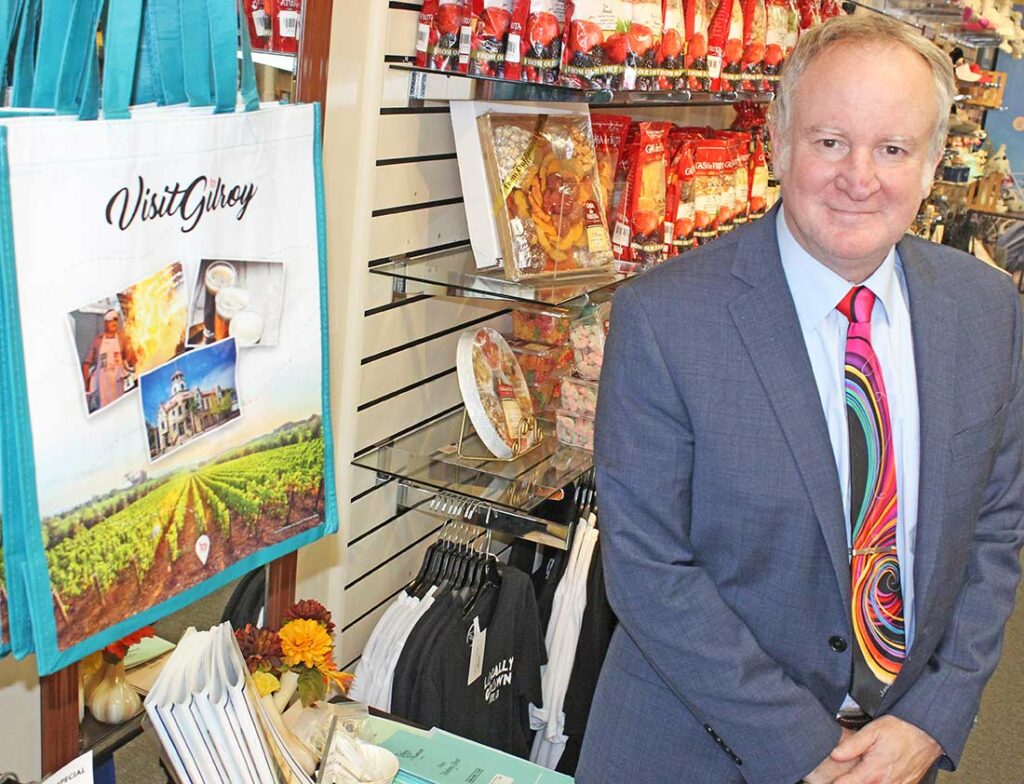 Frank Johnson
Frank Johnson sees Gilroy as a bit of an outlier in the Bay Area: it has open agricultural fields and majestic parks, many world-renowned wineries within a relatively small distance from each other, and a downtown that has maintained its historic appeal when so many others have been redeveloped.
It has much to offer not only to its residents, but for people around the globe. For Johnson, his new role is to find ways to get those tourists into local hotels and spending money locally.
Johnson was recently named executive director of Visit Gilroy and the California Welcome Center Gilroy, taking over from Jane Howard, who retired in 2022 after 17 years at the helm.
"Having traveled extensively and sought out every opportunity to learn about diverse cultures, I am excited to take on this new challenge as leader of Visit Gilroy," he said. "I look forward to elevating Gilroy as a destination for visitors while forging meaningful and long-lasting business relationships within the community."
Prior to joining Visit Gilroy, Johnson was executive director of the Museum of the Sierra in Shaver Lake.
He also previously served as the program and outreach manager at Friends of the Hunley, a museum and laboratory in Charleston, S.C. He also worked at the Charleston Visitors and Convention Bureau, in destination management for Cruz Bay Watersports in the U.S. Virgin Islands, and in various project management roles for digital media and marketing companies in California and Florida.
Johnson earned a bachelor's degree in mass communication and journalism from California State University, Fresno, and is a veteran of the United States Air Force.
He said his passion for travel blossomed during his time in the service, where he explored much of Europe, as well as during his marketing career in Fresno, which took him throughout California.
"I love this area," he said. "I'm very familiar with California. I'm passionate about all that Gilroy has to offer—our wonderful foods and wines, as well as our close proximity to hiking, coastal destinations and other attractions."
Johnson pointed to the Gilroy City Council's 2020 declaration that the city is a "recreation destination," as well as the importance of its various initiatives, which include bringing an ice rink to the Sports Park, adding an "adventure park" behind Gilroy Gardens, and improving downtown's Gourmet Alley.
Each one of those projects, should they fully come to fruition, will benefit Gilroy with not only increased hotel stays and the tax revenue that comes with it, but visitors will check out local restaurants and other establishments, further bolstering revenues, he said.
Johnson said he wants to promote the cultural and historical aspects of Gilroy, adding that he's committed to working with indigenous residents to help tell their stories to the outside world.
Johnson praised the Visit Gilroy staff and board, as well as other local officials, who he said have been very supportive.
He's also made another commitment to Gilroy.
"I made a personal promise to eat in Gilroy twice a week," Johnson said. "I challenge everybody to do the same."
Jeff Orth
For the first time in more than a decade, the Gilroy Downtown Business Association has a full 13-member board.
It'll be led by new Chair Jeff Orth, who takes over the position from Gary Walton, who will remain on the board as past chair.
Orth, the owner of Integrated Financial Benefits Network, which is based in the historic Holloway House in downtown Gilroy, is an active member of the Gilroy Rotary Club who also served as the Governor for Rotary's District 5170.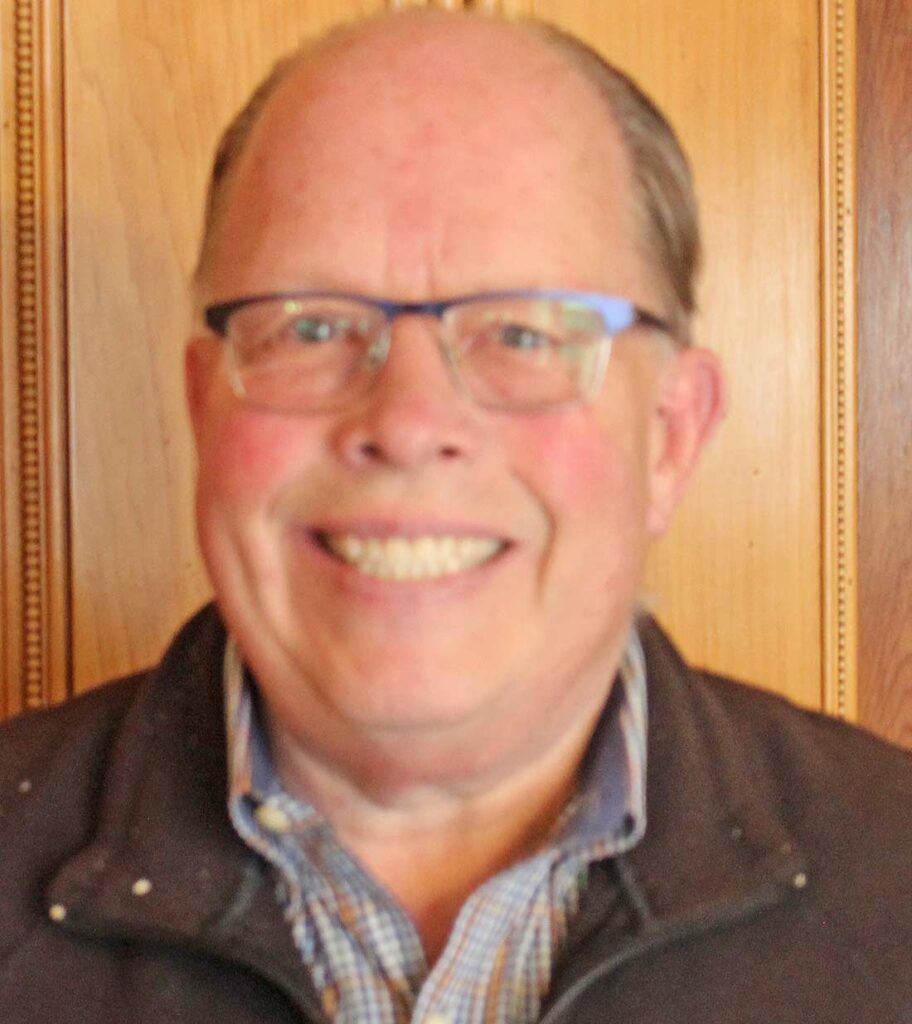 Since taking over as chair, Orth said he's hit the ground running, having one-on-one meetings with city councilmembers, GDBA board members and others. He also plans on meeting monthly with Valencia, Johnson and City Administrator Jimmy Forbis.
Getting everyone on the same page is especially critical now, he noted, as more money is about to be poured into improving downtown, including $3.9 million from the state to upgrade Gourmet and Railroad alleys.
Finding ways to draw people to all areas of the city benefits everyone, he added. For instance, maybe people coming just to visit the wineries will also learn about downtown, and head there for dinner. They may also stay overnight to visit Gilroy Gardens the next day or shop at the Gilroy Premium Outlets.
"We can get some really good positive momentum here by collaborating with all the other organizations," Orth said. "Working together will give people more of a reason to want to stay and play, and maybe even stay overnight in Gilroy."
Orth said he is also making structural changes to GDBA for efficiency. Among those, the organization will hold fewer events in 2023 and instead spend more time planning to improve them, he said.
Each board member is also responsible for chairing an event, while others will have the same duties across all events, such as security and promotions, so as not to reinvent the wheel with each event.
Among the events, the National Celebration of Garlic is on tap for April 15, and the Downtown Live Music Series is scheduled to begin in June and run weekly through the summer.
Orth also noted that planning is already underway for the Holiday Parade, and hinted that 2023 will be "the biggest, most memorable Holiday Parade in the history of this city."
Board members have also been assigned a block of downtown, which they will frequently walk, meeting with business owners and talking with customers to learn what is and isn't working for them.
"We want to really strengthen the perception of downtown Gilroy as a place that's safe, clean, interesting, warm and welcoming," Orth said.