In terms of the upper-echelon running talent in the Central Coast Section, few have improved as much as Gilroy High sophomore Joshua Guzman in a span of just one year.
Last season, Guzman finished 21st in the CCS Championship Division III race in 16 minutes, 39.7 seconds. On Nov. 12, Guzman placed fourth in a PR of 15:39 at Crystal Springs in Belmont to earn a berth into the CIF State Championships.
The latter event takes place Nov. 26 at Woodward Park in Fresno, and Guzman can't wait.
"I think I have enough of a tank left to give me a really killer race at the state meet," he said. "I'm looking to really kill it."
Guzman led a GHS contingent that finished a solid seventh in the team standings. Senior Miguel Flores placed 20th in 16:42.6, while juniors Gabriel von Metzger (44th in 17:22.8) and Harshaan Mangat (46th in 17:26.7) and sophomore Ricardo Chavarria (94th in 18:57.9) rounded out the team's top five scoring runners.
Kevin Avendano and Jacob Salinas also competed to complete the seven-man team. Guzman was proud of his teammates for working hard and elevating their performance.
"It was cool to see all my teammates work out with me and do all the run workouts all season," he said. "We all improved a lot and everyone behind me improved even more than I did. They all got better and kept on getting better, and I'm really proud of them for that."
Guzman did three races at Crystal Springs this season, nailing a PR in each succeeding event. He went 15:47.4 on Oct. 8 to 15:45.2 on Oct. 31, then shaved another six seconds for a new personal-best in the CCS Championships.
"I'm pretty happy with it," he said. "I came to get that guaranteed spot in state, and it's what I had in the tank that day. So far I would say it's pretty much my best (running) accomplishment and the other one being the Wharf to Wharf Race (in Capitola) over the summer."
The sky seems to be the limit for Guzman, whose time was the 15th fastest among all five CCS divisions. Two athletes ran sub 15 minutes, and Guzman certainly isn't going to rule that time out as a possibility by the time he's a senior.
Whether he runs a PR or not, Guzman always analyzes his race performances and has the attitude that "there's always room for improvement." He described the CCS Championship race conditions at Crystal as "pristine," though by the time the Division III boys race went off shortly after 3pm, the wind had picked up considerably.
Guzman's race went pretty much as he expected. He generally passes other competitors on the hills, a byproduct of training at a place such as Montgomery Hill Park in San Jose. As a member of the Blossom Valley Athletic League, Gilroy ran four league meets at Montgomery Hill, which is one of the hilliest prep competition courses in the Bay Area.
"Running Montgomery Hill every league meet got me really solid on the hills," Guzman said. "So any course I compete at now, I know how to run and gain time on a hill."
Guzman is particularly excited about the State Meet because he's only run Woodward Park once before when he was in the eighth grade. It's also considered a pretty fast course as far as high school cross country courses go.
"Woodward has only one hill you would call major," Guzman said. "Everything else you would consider it as rolling lumps, but not hilly. There's no other hill that will kill your momentum. It's really different than every other course I've run. I think I'll build up again to have enough gas in the tank and energy for that last race and leave everything I have left on that course."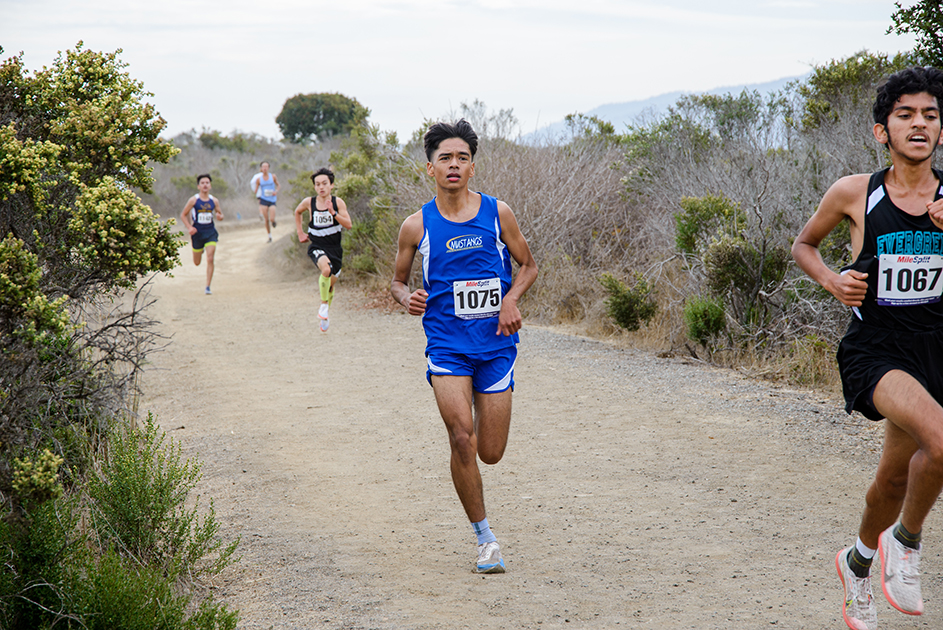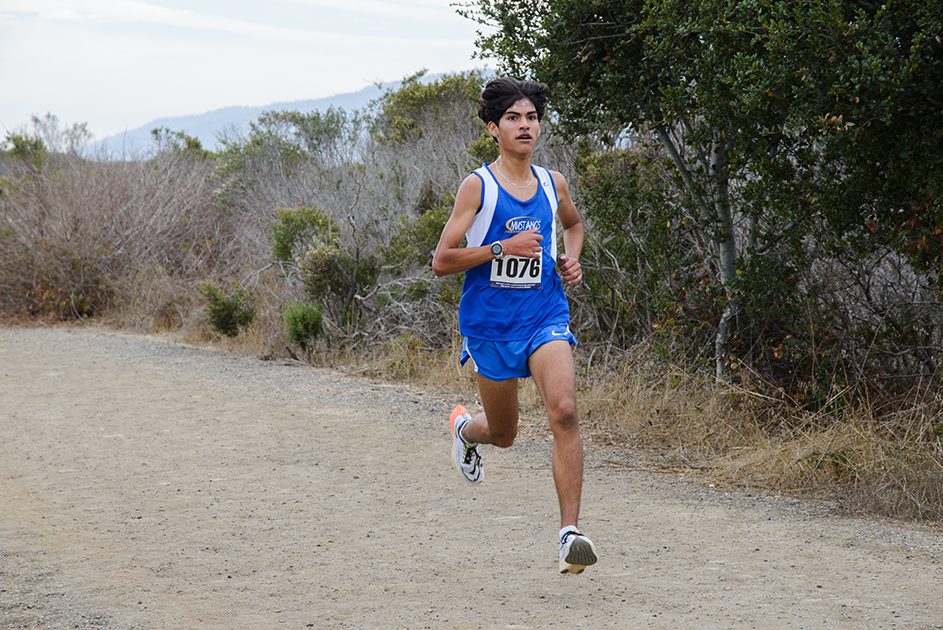 Sports editor Emanuel Lee can be reached at [email protected]