Total number of cases in Gilroy since March: Nov. 23: 2,245 Nov. 22: 2,208
The Santa Clara County Board of Supervisors extended its eviction protections last week for small businesses, giving tenants more time to pay back rent due to financial losses caused by the Covid-19 pandemic.
Santa Clara County Public Health Officer Dr. Sara Cody on Monday issued a revised "risk reduction order" that will go into effect when state officials permit the county to open up more business and public gathering spaces.
Santa Clara County health officials reported 259 new cases of Covid-19 on July 30, bringing the total to 9,612 positive cases since the pandemic began.
Health officials throughout the nation have said testing is an essential factor in the battle against the novel coronavirus, and with case...
More businesses and workplaces could re-open in Santa Clara County as early as July 13, as long as new strict social distancing rules and other COVID-19 public health protocols are met, Santa Clara County officials announced today.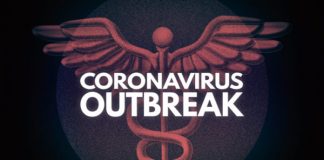 Santa Clara County officials are expected to issue a new health order for reopening next week, despite an uptick in COVID-19 cases across the region and state.
The Santa Clara County Office of Education released a new online portal that will provide essential workers access to childcare during the shelter-in-place order.
Bay Area authorities warned residents that although Gov. Gavin Newsom offered guidance today about how non-essential businesses can start to slowly reopen, such plans are not currently in effect at the local level.
The mayors of Morgan Hill, Gilroy and 14 other cities signed a letter asking Santa Clara County officials to substantially increase COVID-19 testing capacities before reopening communities to normal business.