San Jose Police shot and killed a man Jan. 21 who may have been involved in a recent homicide and other shootings in Gilroy and Morgan Hill, according to authorities.
Police in Gilroy on Friday morning said that Highway 152, the Hecker Pass Highway, had reopened after being closed in both directions due to a major injury crash involving a vehicle and a pedestrian Thursday evening.
A woman and her juvenile accomplice were arrested Friday after robbing a Morgan Hill department store, then carjacking a victim when they realized their getaway vehicle left them at the initial crime scene, police said.
Police are looking for a suspect or suspects who shot a man at a Morgan Hill park early in the morning Jan. 5, according to authorities.
Gilroy Police are cautioning residents about the dangers of fentanyl and counterfeit pills after a young man died of an overdose in a local motel.
A man who was sent to the hospital with major injuries resulting from a Dec. 6 hit and run collision has died, according to police.
Police are looking for a vehicle and motorist who struck a pedestrian and left the scene in Gilroy Dec. 6. The collision resulted in major injuries for the pedestrian, according to authorities.
Traffic police will be on heavy patrol up and down the coast the day before Thanksgiving, which is traditionally one of the busiest travel days of the year.
The driver of a Ford Mustang died in a collision with another vehicle after he fled from police in a high-speed pursuit north of Gilroy, according to authorities.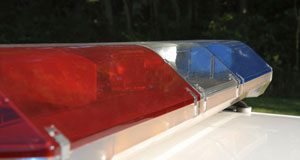 A 25-year-old Gilroy man died in a single-vehicle accident on Highway 152 shortly after midnight Oct. 24, according to authorities.