Even though the Christopher High field hockey team graduated seven starters off its record-breaking 2021 squad, the cupboard isn't bare this season.
The Cougars lost a ton of talent but returned three standout starters in Carlie Silva, Emma Davis and Katie Garrison. They've also been boosted by the marked improvement of returning players who didn't get a lot of playing time last season but are ready to step into a more prominent role in 2022.
In addition, a couple of players from last year's junior varsity team are ready to make an impact, along with two freshmen who are playing beyond their years. It all adds up to what should be another successful season for CHS, which finished 16-2-2 and advanced to the Central Coast Section playoff semifinals for the first time in program history last year.
"We're rebuilding our starting lineup, but I'm not going to call it a rebuilding year because all the girls stepping into those different spots are great players or can be great players," Cougars coach Dani Hemeon said. "We're figuring out how we jell and mesh on the field because so many new spots are being filled."
Silva usually plays the right side forward position, but her athleticism and versatility allows Hemeon to play her all over the field. Also a standout soccer player, Silva provides tenacious play and has the requisite stamina to be going strong at the end of each match.
Davis, a senior midfielder, has been providing strong leadership and steady play. Garrison, a junior forward, is coming off a huge summer in which she was selected to a Nexus 16-and-under team. Nexus is USA Field Hockey's Olympic Development Pathway Program and serves as a pipeline to gather and develop young talent into college players and for the elite, national team players.
"Katie went back to the East Coast multiple times and played at a really high level," Hemeon said. "She went to a lot of camps on her own and was one of the few California players selected to that Nexus team. She will be a real big offensive threat for us this season."
Junior forward Caitlynn Holt wasn't a starter a year ago but received some playing time and has returned with a more developed game.
"Caitlynn worked really hard in the winter and spring with her stick skills, and has developed tremendously," Hemeon said. "She'll be an offensive threat working with Carlie and Katie."
Sophomore Ella Miura scored one of the Cougars' two goals in a 2-1 win over Hollister High in the Aug. 25 season-opener. Like Holt, the center midfielder Miura didn't start last year but put in a lot of work in the off-season to come back a more refined player.
"She's improved so much and will probably play almost every minute of every game," Hemeon said. "She's been awesome."
The Cougars have a first-year goalie in junior Dom Flores, who is picking things up rather quickly.
"She's new to the position but really wants to learn and has really been working hard to pick up the skills to become really good really quickly," Hemeon said. "She doesn't have a problem putting in the extra work to get up to the level of the rest of the girls."
Sophomore defender Laurel Lopez has the ability to lock down opposing players, and her cousin, midfielder Danica Lopez, is one of two freshmen on the team.
"We're excited to see both of those two healthy and out on the field," Hemeon said.
The other freshman, Kaitlyn Nguyen, will play a key role as a center defender. Junior Alexa Booth should be a difference-maker on defense as well, given her ability to outlet the ball and make accurate passes under duress.
"Alexa is a great leader both on and off the field," Hemeon said. "She's really making sure on field all of the parts of our team culture have been passed along from the class that graduated, that we're working hard and taking care of all things that need to be taken care of."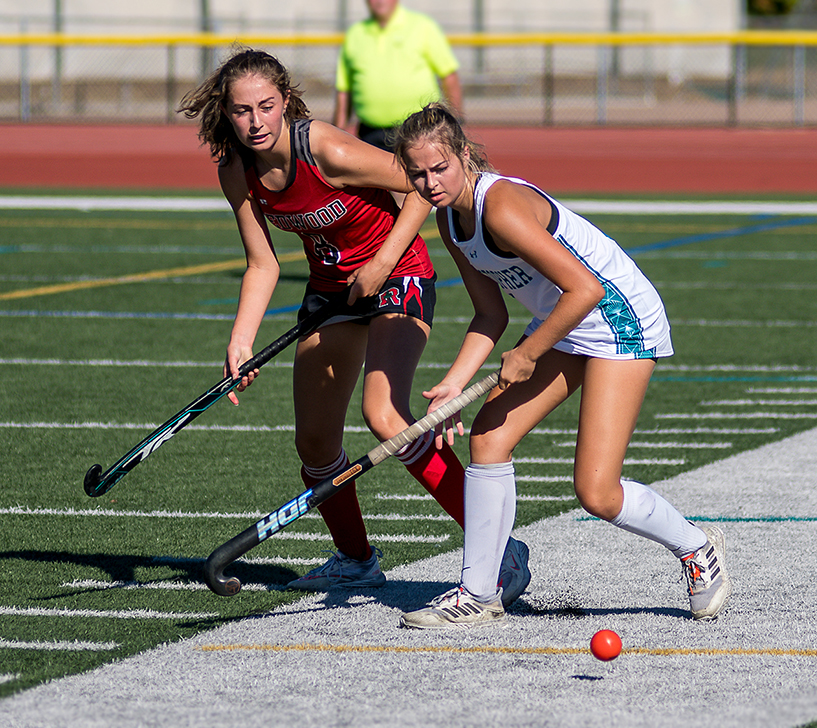 Sports editor Emanuel Lee can be reached at [email protected]