From the start of its season on Dec. 4, it took 39 days and six contests for the Christopher High girls soccer team to win its first game this season. That started a six-game win streak to open league play before the Cougars dropped a 2-0 decision to Salinas High. 
Despite the loss, the Cougars have established themselves as the overwhelming favorite to win a fourth consecutive Pacific Coast League Gabilan Division championship. After going 0-4-1 in non-league action, they opened up with six straight league victories, outscoring their opponents by a combined margin of 19-2 in the process. 
The win streak started with a 2-0 victory over San Benito on Jan. 12 and coincided with the addition of senior Jenna Urrabazo and junior Kaiya Stewart. The two had a club showcase commitment and thus weren't eligible to play until Jan. 11, Cougars coach Matt Oetinger said.
After a standout sophomore season, Stewart has been virtually unstoppable in the six games she's played in, scoring six times in that span, including multi-goal matches against Watsonville and Gilroy. She also had the lone score of the game in a 1-0 win over San Benito on Jan. 27.
Urrabazo had yet to score a goal in the first six league matches, but she did rack up three assists and creates space for her teammates because opponents are weary of her goal-scoring capability. Oetinger said it's a credit to the entire team that it has made a seamless transition with the return of two of the best players in the area.
"Clearly, Kaiya and Jenna are two elite players and to finally get them allows the girls who have been playing their (forward) positions to go back into their normal positions," Oetinger said. "But there's more to it than that. In particular, Kaiya holds the ball particularly well in the attacking third and that allows our entire team to maintain our shape and keep forward on the field, which creates less pressure on the back line. It's sort of a cascading effect."
Oetinger said the players were overjoyed to have Stewart and Urrabazo back in the mix.
"The girls were very excited to see them," Oetinger said. "Beyond winning games and hopefully competing and conceivably winning another CCS title, it's just fun with these girls and especially these girls who played in that pressure cooker of club soccer. This (high school) game goes back to when they were 8 years old, when socks met their knees and the grass was six inches tall. It's become a lot more fun."
CHS has been one of the most consistent programs in the entire Central Coast Section the last five years, and a lot of that has to do with the coaching staff and depth of talent. Senior midfielder/forward Aesha Sandoval has been tearing it up this season, having scored in four of the first six division games.
Primarily a central midfielder in her first three years, Sandoval has also played striker this season because of her offensive capabilities.
"As far as scoring, the reality is Aesha probably has one of the hardest shots from a high school girls player I've ever seen," Oetinger said. "She has such power behind it that it catches opponents off guard and even when they know it's coming, being able to stop it is two different things."
Sophomore left wing Ashlyn Platt and junior right wing Rainelynn Antipuesto—who also plays occasionally at striker—have been productive and a big boost to the team. Platt is coming off an injury-plagued 2021 spring season and has come back better than ever.
"Between Ashlyn and Rainelynn, the two of them have really come on in the last couple of weeks," Oetinger said. "You're seeing their level as it comes up, their performance on the field is expanding and elevating and they're both becoming real integral players for us."
Of course, senior Taylor Mejia has been her usual solid self helping the team control the possession time.
"I think the straw that stirs the drink is Taylor Mejia," Oetinger said. "She is just a sublime player and has such tenaciousness on the ball that quite frankly she's irreplaceable. She's a player that can help bail the team out if mistakes are made by other girls and she's the player that will never stop working. Her work engine is so strong that she really, quite frankly, is amazing to watch. So having Taylor play central defensive midfielder for us allows the Aeshas, the Kaiyas, the Jennas to push forward and be so offensive minded because we have this amazing central defending midfielder in front of an extremely sound defensive backline."
Oetinger said he would be remiss if he didn't mention his daughter, freshman defender Ella Oetinger, who has been taking all of the team's set pieces, been critical in initiating counter attacks and neutralizing the other team's top offensive threats.
"She also takes every corner and free kick and is absolutely the most shutdown defender we have," Matt said. "As a coach, how do I not mention that?"
First-year varsity goalkeeper Ella Donohue continues to make dramatic improvement, which has been a huge lift for the team.
"Ella Donohue has stepped up her game exponentially," Oetinger said.
The long winless drought the team endured earlier in the season seems ages ago. Now that all is well with the Cougars, they'll keep focusing on each game until the playoffs, where they'll look to repeat as CCS tournament champions.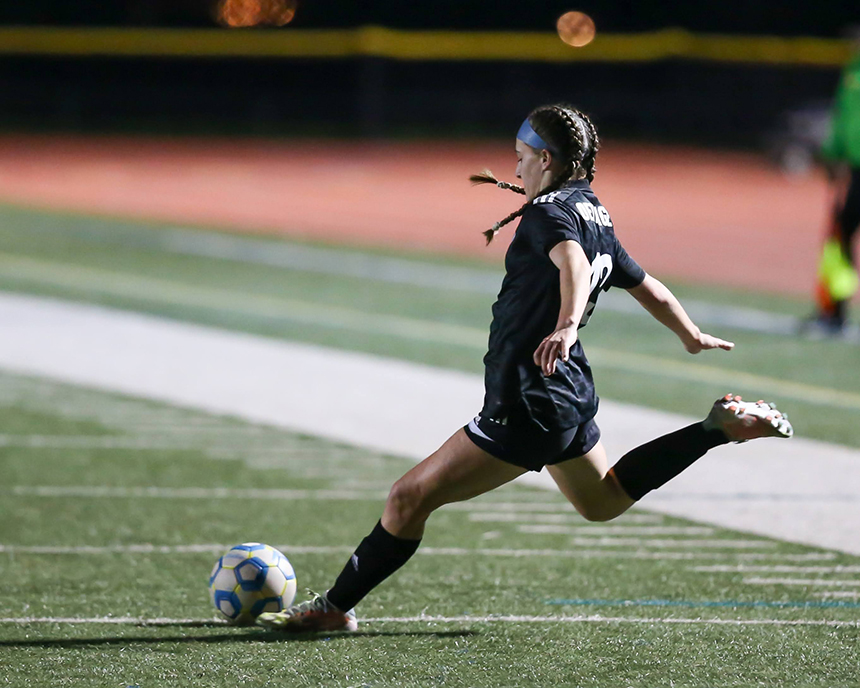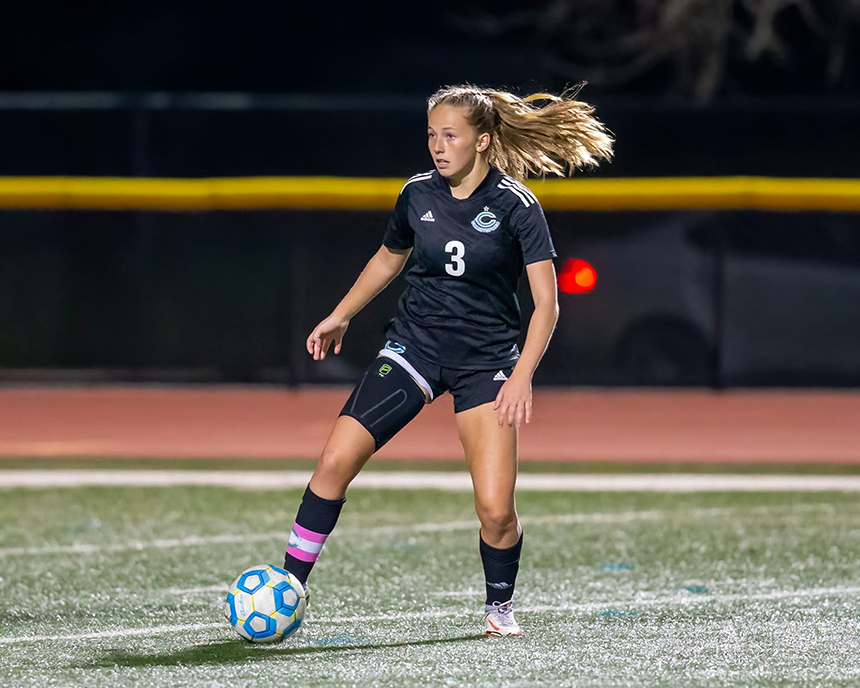 Sports editor Emanuel Lee can be reached at [email protected] and (831) 886-0471, ext. 3958.